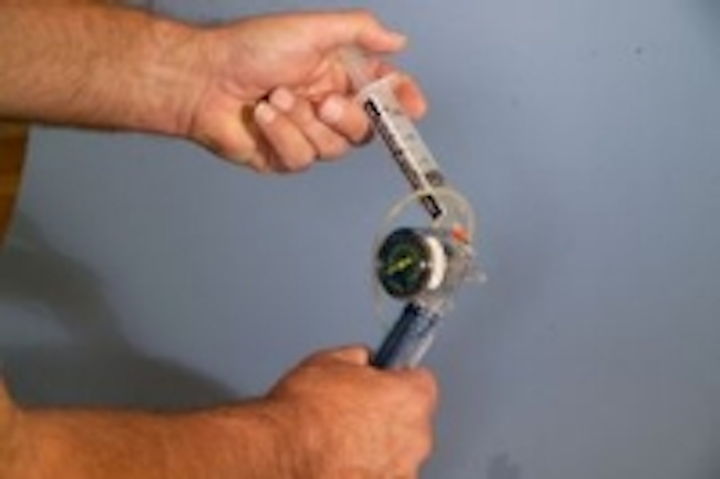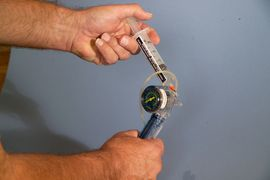 Date Announced: 14 May 2008
Master Bond Inc has developed a high temperature resistant epoxy resin system called EP121CL for service up to 260°C. The two component, optically clear, low viscosity epoxy resin system features high thermal stability, superior electrical insulation properties and outstanding dimensional stability for casting, sealing, potting, encapsulation and impregnation applications. Especially noteworthy are its mechanical properties of 12,100 psi in tensile strength, 17,200 psi in compressive strength, and its exceptional electrical insulation properties including, a volume resistivity greater than 3x1014 ohm-cm, a dissipation factor of 0.020 @1 Mhz and a dielectric constant of 3.34 @ 60Hz.
EP121CL is an elevated temperature curing epoxy resin system that passes NASA's low outgassing test. It cures to a tough, strong solid with excellent long term durability and chemical resistance even when exposed to adverse environmental conditions. There is no cracking or separation of properly cured EP121CL resin from metal, glass etc, over a wide temperature range. Having excellent optical clarity it can be used in optical and fiberoptic applications. The two components are storage stable and after mixing have a working life of 2-3 days at ambient temperatures. EP121CL is also available in one component and thermally conductive versions. It comes packaged in premixed bi-packs and cartridge/gun applicators for convenient dispensing as well as in pint, quart, gallon and 5 gallon containers.
About Master Bond's Low Outgassing Adhesives:
Master Bond Inc. has developed various "low outgassing" epoxy resin based adhesive systems manufactured with exceptionally high quality standards Master Bond's specialty low outgassing systems include those that are optically clear, cryogenically serviceable, electrically conductive, thermally conductive/electrically insulative and high temperature resistant. Some formulations have been tested by NASA authorized facilities while others have been independently tested.
Read more about Master Bond's Low Outgassing Adhesives at http://www.masterbond.com/produse/produse_lo.html
Contact
For further information please contact: Sheila Frankel: Phone: +44-207-039-0034 Fax: +44-207-060-0628 E-mail: eutech@masterbond.com
E-mail:eutech@masterbond.com
Web Site:www.masterbond.com