ATG Electronics Launches High Efficiency Illumination Lighting Solutions
May 20th, 2008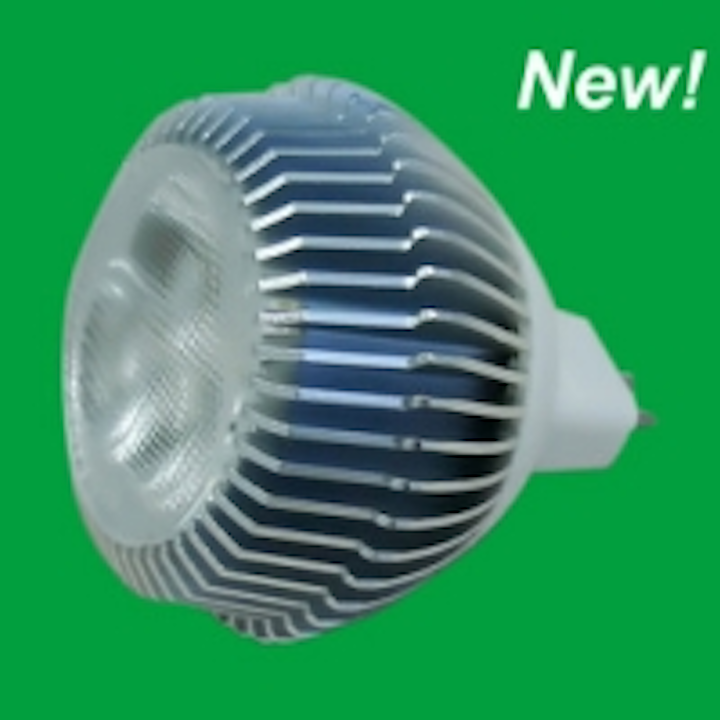 Date Announced: 20 May 2008
ATG Electronics® eLucent™ GX1019 XPower LED Lamps are compact, green and high efficiency lighting fixtures, ideal alternatives to conventional incandescent lamps and CFL lamps. They are well-suited for use in interior architectural, retail, exhibit and display lighting applications.
With patented thermal control technology, and special designed aluminum alloy housing substantially achieves good thermal property. With this unique design, eLucent™ GX1019 are of much more stable performance and of course will last for around 50,000 hours compared to 1,000 hours from incandescent lamps and 5,000 to 10,000 hours from CFLs.
eLucent™ GX1019 adopt powerful LED light source with standard MR16, GU10, E27 base, which can be easily dropped into the existing sockets. The high efficiency makes them emit equal amount of light intensity of 40 watt incandescent bulbs at less than 5 watt power consumption.
eLucent™ GX1019 offer green and high efficiency illumination lighting solutions. They have many advantages against incandescent light bulbs such as energy-saving, pollution-free, long life span etc. With so many benefits, eLucent™ GX1019 are gradually replacing the conventional light bulbs for homes, offices, museums, galleries, shopwindows, casinos, bars, restaurants, hotels, malls, exhibitions, and meeting rooms etc.
Technical Specifications:
-LED Qty: 3LEDs*1W
-Color Range: Warm White, Natural White
-Operation Voltage: 100~240VAC or 12VDC/VAC
-Lumens: 120~180lm
-Power Consumption: 3 W
-Beam Angle: 30 degree
-Dimension: D51*H59mm (D2*H2.32 inch)
-IP Rating(Work environment): Indoor use, applicable for dry environment
Features & Benefits:
-Good thermal property with special designed aluminum alloy housing;
-High brightness with powerful LED light source to achieve the illumination purpose;
-High shock and vibration resistant with aluminum body;
-Low power consumption, save energy and maintenance cost;
-Low heat generation, no heat damage to achieve ideal display lighting;
-Solid-state, fast turn on;
-Easy installation with existing socket;
-Low heat generation, no heat damage.
Recommended Applications:
-Illumination lighting for homes, offices, restaurants, hotels, malls, casinos, bars etc;
-Display lighting for museums, galleries, stores, malls, shopwindows, exhibitions etc.
About ATG Electronics
ATG Electronics established in 1999 and formed partnerships with companies in California, designs, produces, distributes and licenses lighting emitting diode (LED) controllable digital decoration and illumination lighting systems, including
iBright™ LED Fluorescent Lights, eLucent™ LED XPower Lamps for illumination lighting;
iVision-V™ and oVision-V™ LED Screens for advertising lighting;
iLinear™ LED Ribbon Strips, iSignage™ LED Flex Strips and oSignage™ LED Modules for signage lighting;
Smart™ LED Wall Washers, UniQ™ LED Border Lights and Infinity™ LED Rope Lights for architectural lighting;
and power/control systems and software.
Contact
ATG Electronics Corp. ---Think Green, Act Green. International Sales Department Tel: +86-21-33932667 Fax: +86-21-33932677
E-mail:sales@atgelectronics.com
Web Site:www.atgelectronics.com