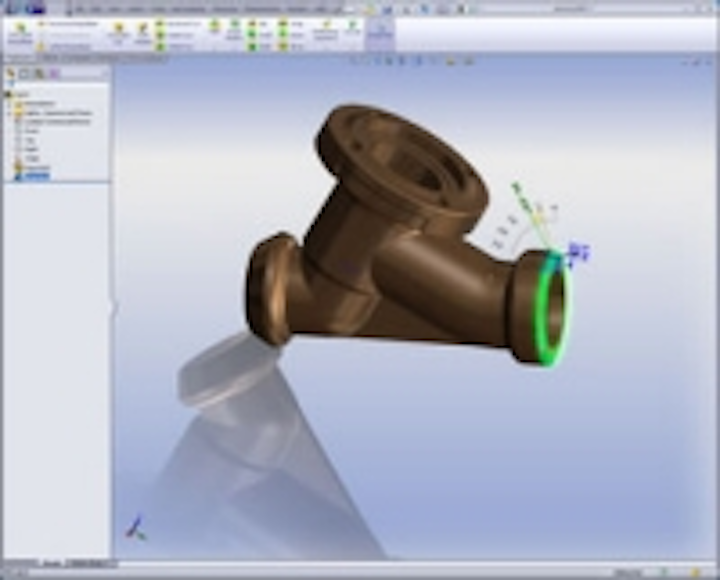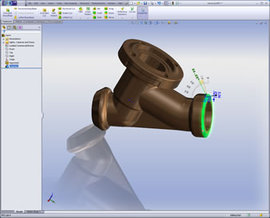 Date Announced: 07 May 2008
(7 May 2008) – Flomerics Ltd. today announced the availability of version 8.2 of its popular Engineering Fluid Dynamics (EFD) fluid flow and thermal simulation product family. EFD is based on the same mathematical principles of Computational Fluid Dynamics (CFD) but is embedded in CAD, easier-to-use for mechanical engineers and is much faster. EFD 8.2 offers improved usability as well as increased performance. "At Flomerics, we do our best to maintain an open channel of communication with our customers," said Ivo Weinhold, the engineering fluid dynamics business manager at Flomerics. "Continual performance and interface improvements are among our top goals because our users require them. That's why 95% of our customers using the EFD product family, would recommend EFD to others." The new version is now available for EFD.Lab - a general-purpose fluid analysis tool for Inventor, Siemens NX, Solid Edge, SolidWorks as well as other popular CAD programs, EFD.Pro – a fully embedded CFD solution for Pro/ENGINEER Wildfire and EFD.V5 – a fully embedded CFD solution for CATIA V5.
Technical Notes for EFD 8.2
Among the most salient features of version 8.2 are:
· EFD 8.2 features an optimized mesher which requires even less RAM to solve models with a large number of features. As a result, more complicated models with a large number of components can be solved effortlessly with EFD.
· EFD.Lab now features a unique functionality by recognizing features and parameters on an imported solid body. Therefore, users maintain all the benefits of parametric-based solid modeling and can easily modify geometry parameters to take advantage of effortless "what-if" testing regardless of where the solid model was created.
· EFD.Pro now supports the Microsoft Windows Vista operating system. Also, with version 8.2 motion may be added to model components in user-defined animations to allow for more realistic visualization of results.
· EFD.V5 menus and toolbars have been further improved to make the interface even easier to use.
· Additional functionalities have been added in support of electronics applications. For example, the perforated plates function has been further improved to support holes with arbitrary shapes. As a result, users can analyze even more complex perforated plates without manual intervention.
EFD 8.2 is available for immediate shipment. Interested readers may watch their choice of online demos for EFD.Lab, EFD.Pro or EFD.V5 for free at http://www.flomerics.com/products/engineeringfluiddynamics/demo.php
About Flomerics
Flomerics (www.flomerics.com) is a world-leading developer of engineering simulation software and services for analysis of fluid flow and heat transfer. Flomerics' business model is drastically different from traditional analysis because its software is designed to be embedded deeply into the design process and used by mainstream design engineers, not just by analysis specialists.
Contact
617-733-7931
E-mail:jason@strucinfo.com