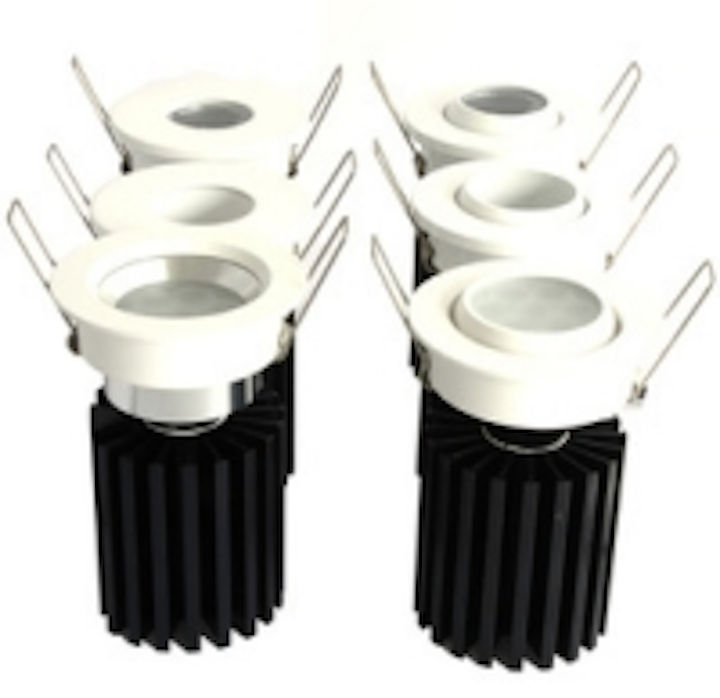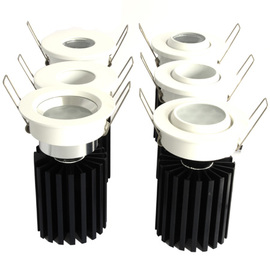 Date Announced: 18 Apr 2008
Digilin Australia is changing the face of LED lighting technologies with a practical LED lighting alternative to energy inefficient incandescent and halogen down lights. Products from the ICON range of LED light fittings for general downlight applications boast a long lifespan coupled with remarkable energy efficiency compared to available alternatives.
Using critical engineering and lighting design to ensure the high-quality LEDs will reach their expected lifespan, requiring no maintenance, and retaining 70% performance at 50,000 hours of operation, ICONs provide solutions for a variety of down lighting needs. With options of a fixed or adjustable head and dimmable power driver, the ICON range is more than accommodating.
The ICON 716 is the flagship of the ICON LED lighting product range, capable of light intensities usually associated with 50W halogen lamps while only consuming only 16W. Beam spread options of 18 or 45 degrees, and a high CRI of 80 make these powerful LED light fittings perfect for all designer choices and applications.
The ICON STAR complements the ICON range with the flexibility it provides. Warm colour filters are available with the ICON STAR, with the option of a 20 or 38 degree beam spread giving an unparalleled level of customisation in a standardised LED downlight fitting.
The ICON 505 & 512 are designed for smaller area lighting, using 5 and 12 watts respectively, to cater to specific lighting needs. With 22 degree beam spread the ICON 500 LED downlights make the ideal alternative to energy hungry halogen lamps.
The new solution for powerful LED lighting - ICON from Digilin Australia
Contact
Digilin Australia 37 Oxford St Bulimba Qld, 4171 +617 3899 1267
E-mail:sales@digilin.com.au
Web Site:www.digilin.com.au/prod_list.asp?Cat_id=led%20luminaires