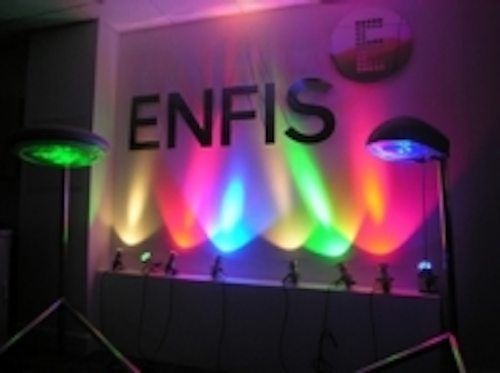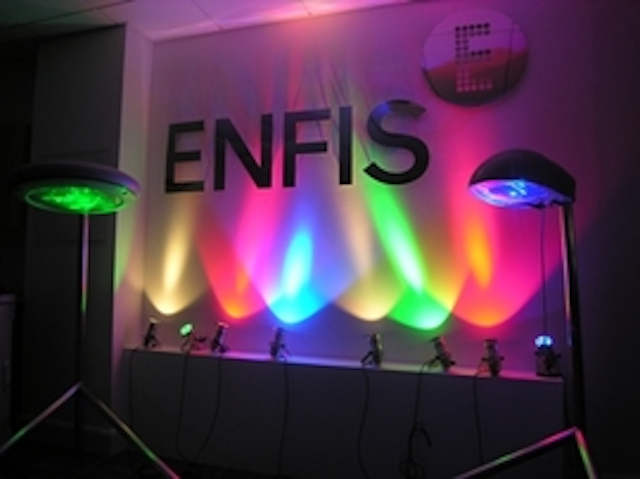 Date Announced: 15 Apr 2008
Enfis, a world leader in the design and manufacture of LED Light Engines for high-power Solid State Lighting (SSL), announces the formal launch of its Lighting Evolution Centre (LEC) in Swansea, UK.
The LEC enables Enfis customers to 'evolve' their lighting product portfolios quickly and effectively into efficient SSL solutions — either existing legacy products or new SSL-focused luminaires.
"One of the major stumbling blocks in widespread SSL adoption, is the perceived complexity and, therefore, cost and risk of integrating a LED-based light engine into a luminaire: either retro-fitting an existing design or optimizing a new luminaire" said Shaun Oxenham Enfis CEO. "The LEC has been developed over the last twelve months to address this problem. It now provides the skills and resources for Enfis customers to integrate and evaluate very rapidly and so realize the benefit from our smart, compact, efficient SSL light sources with significant reduction in time to market together with reduced cost and risk. Initial projects have included entertainment, task and street lighting, with more in the pipeline already, and feedback to date has been excellent."
The LEC is staffed by highly skilled engineers and is equipped with mechanical, thermal and optical modelling, together with hardware, software and electronic prototyping, and test and evaluation equipment. This comprehensive suite of capabilities can turn a concept into reality in a fraction of the time normally taken for such activities.
Headquatered in Swansea, UK , and listed on the London Stock Exchange, with a world-wide manufacturing and distribution network, Enfis is truly a global player. Our extensive range of skills covers semiconductor technology, packaging, thermal management, optics, electronic design, software and volume manufacturing. We are constantly evaluating all new technologies and processes, keeping us, and our customers, ahead of the competition. This makes us an ideal partner for companies wanting a low-risk (both technically and Commercially), cost-effective SSL solution fast, and a roadmap to keep at the forefront in a rapidly evolving market.
Contact
Enfis, ph +44 1792 485660
E-mail:info@enfis.com
Web Site:www.enfis.com