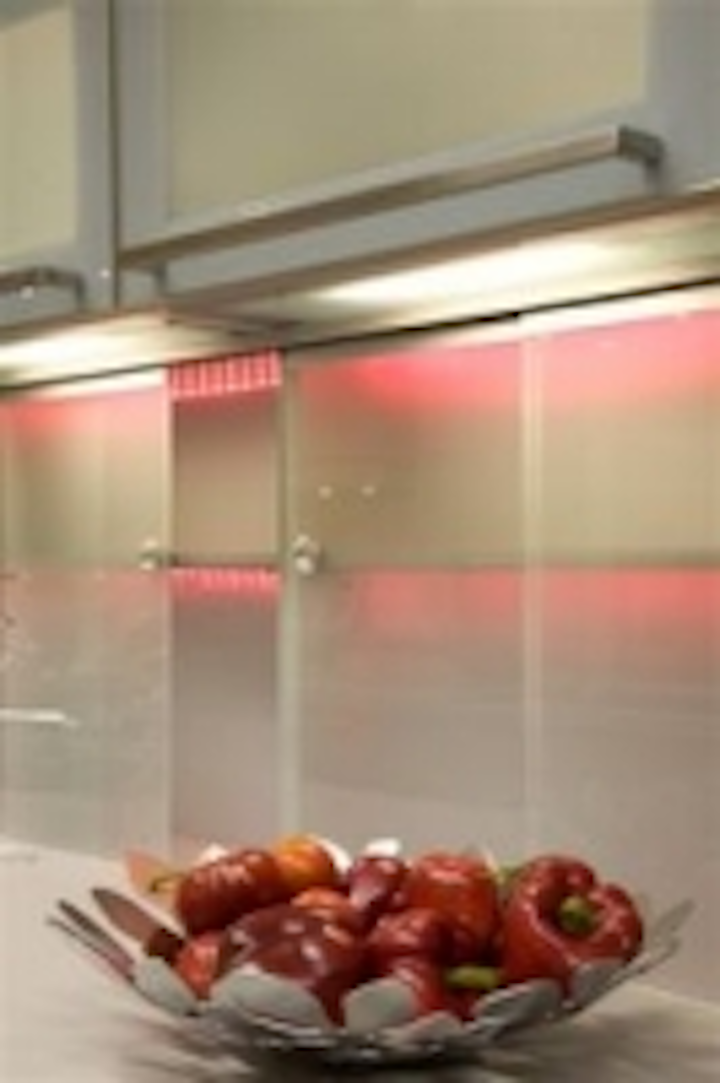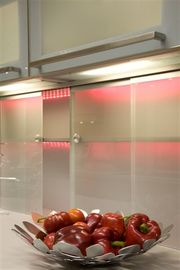 Date Announced: 02 Apr 2008
Leading manufacturer of high quality furniture and kitchen lighting, Sensio Lighting, launches the LED Colour Changing Flexible Strip; a seven colour lighting system for the kitchen.
Easy to install and utterly versatile thanks to its flexible plastic material, the strip is offered in 300mm lengths and boasts seven preset colour options; red, green, blue, purple, grey blue, yellow and white.
Designed to be installed onto a kitchen plinth or indeed anywhere in the kitchen, the coloured glow of the strip can be set to one colour, to change hue step by step or to alternate gradually and circularly (An additional Sensio LED 15W Transformer with 4 RGB LED Port with RGB controller is required for colour control).
The strip boasts an extremely low energy consumption of just 0.8W per strip and is estimated to have 50,000+ hours of life. The strip is provided with a self adhesive backing for easy installation. A maximum of 10 Strips per run can be connected, with a retail price per strip of around £28.00 inc vat.
For further details on Sensio, please call 0845 0340 780 or visit www.sensio.co.uk
Contact
For further details on Sensio, please call 0845 0340 780
E-mail:chris@publicityengineers.com
Web Site:www.sensio.co.uk