Tecnovision celebrates its 1000th screen with the biggest advertising installation in Europe
Apr 8th, 2008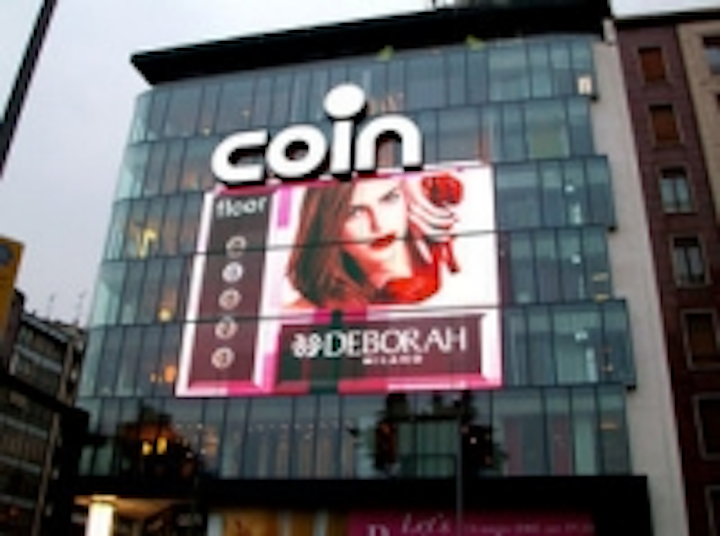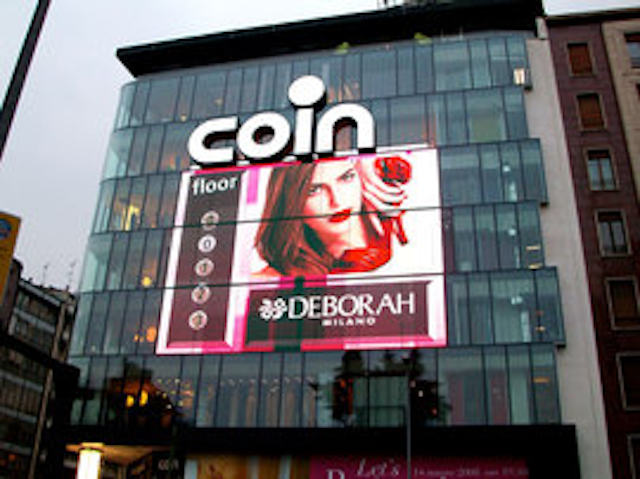 Date Announced: 08 Apr 2008
The great success of TecnoVISION throughout the world has made it possible to achieve the prestigious goal of 1,000 installations of Fullcolor LED Displays in 71 Countries.
With the incredible installation carried out for COIN Department Store in Piazza 5 Giornate Milan, Italy, TecnoVISION has established two new records at the same time, in fact as well as being the thousandth screen installed, this is also the largest display for advertising ever produced in Europe.
It is a screen model SP12 of 142 m² with a resolution of 1120x816 pixels. The display has been installed , as a fully integrated part, behind the glass facade of the building and creates a special effect that does resemble a giant LCD TV.
The LED display was also designed in a special way to deliver a brightness that makes it visible in any ambient light conditions without creating environmental nuisance to surrounding apartments and traffic.
With this installation TecnoVISION has really changed the look of one of the most famous department stores in Milan and the landscape in one of the most important squares in town, contributing to the first renewal of a city just awarded with the organisation of EXPO 2015 and proving once again to be at the vanguard and leader in the market.
Contact
TecnoVISION SPA, Via Archimede, 18 - 20090 Buccinasco (MI), Italia Alessandro Rosci, Marketing Director Tel: +39 02/45771632 Mob: +39 333/1926504
E-mail:marketing@tecnovision.com
Web Site:www.tecnovision.com