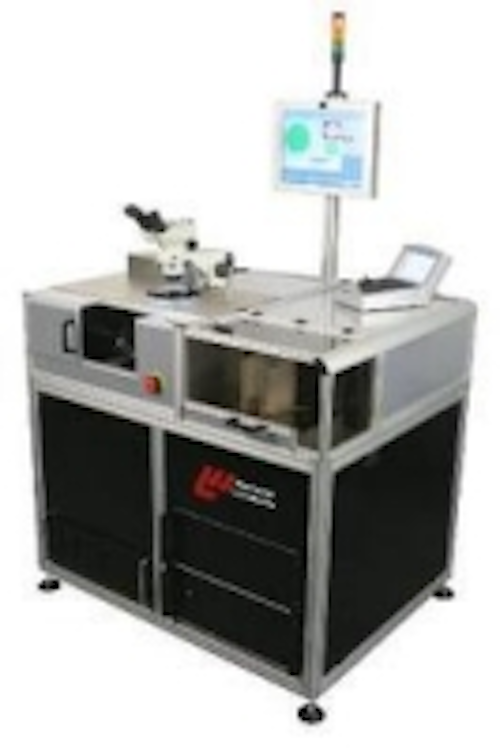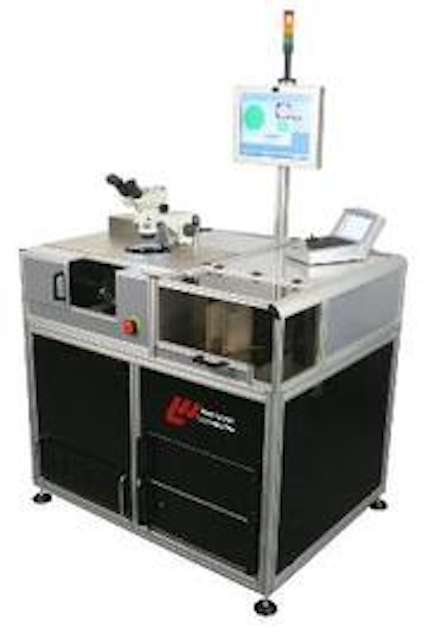 Date Announced: 11 Apr 2008
Turnkey prober enables extremely high throughput test of LEDs
Wentworth Laboratories, Inc. today announced an addition to its wafer prober line, Pegasus S200A automatic 200mm prober for high volume wafer probing of light emitting diodes (LEDs), discrete devices and wafers up to 200mm. Pegasus S200A is integrated with production LED testers to bring a fully automatic test platform to the LED production test floor.
Pegasus S200A utliizes LabMaster control software, an intuitive graphics user interface which centralizes real-time monitoring and test setup of the prober, accessories and test progress. In addition to premium mapping capability providing real-time yield analysis of both the wafer and lot under test, LabMaster is designed with advanced utilities to permit the experienced user to design sophisticated test routines. LabMaster enables the Pegasus S200A to seamlessly integrate with leading testers using standard communication protocols, while simultaneously communicating with all prober accessories.
Pegasus S200A offers a fast precision stage for fine resolution and repeatable accuracy, and a host of automation features, including: optical character recognition, bar code recognition, probe mark inspection and ink dot inspection. Advanced robotics maximize throughput of full, partial and diced wafers in lots of 25, ranging from 50mm (2 inch) to 200mm (8 inch).
Pegasus S200A's versatile platform may be configured with numerous options or easily retrofit at customer sites with high-end optics, laser systems, CCD cameras and many other advanced accessories.
Wentworth CEO Steve Evans said, "Pegasus S200A delivers the automation and test floor integration necessary for high throughput testing of LEDs." Evans added, "Our LED customers can now realize higher productivity than ever before and improve their cost of ownership."
About Wentworth Laboratories, Inc.:
Wentworth Laboratories, Inc., headquartered in Brookfield, CT, USA with a global network of offices and distribution, has for over four decades utilized its extensive IP to play a pivotal role in the conception and development of cost effective, technology-forward solutions for semiconductor device test. Wentworth offers vertical probe card solutions for both memory and logic applications, advanced cantilever probe cards, complete custom probe card design, and a full complement of probers for applications up to 300mm.
Wentworth, the Wentworth logo, Accumax, Micromax, Saber and Cobra are registered trademarks, and Pegasus, LabMaster, and the phrase The Leader in ProbeAbility are trademarks of Wentworth Laboratories, Inc. in the US and other countries.
Contact
Yolanda Evans Wentworth Laboratories, Inc. Ph:(203) 775-9311, x. 1150
E-mail:yevans@wentworthlabs.com
Web Site:www.wentworthlabs.com