LEDtronics' LED hazard warning lamp runs for 4,728 hours
Apr 11th, 2008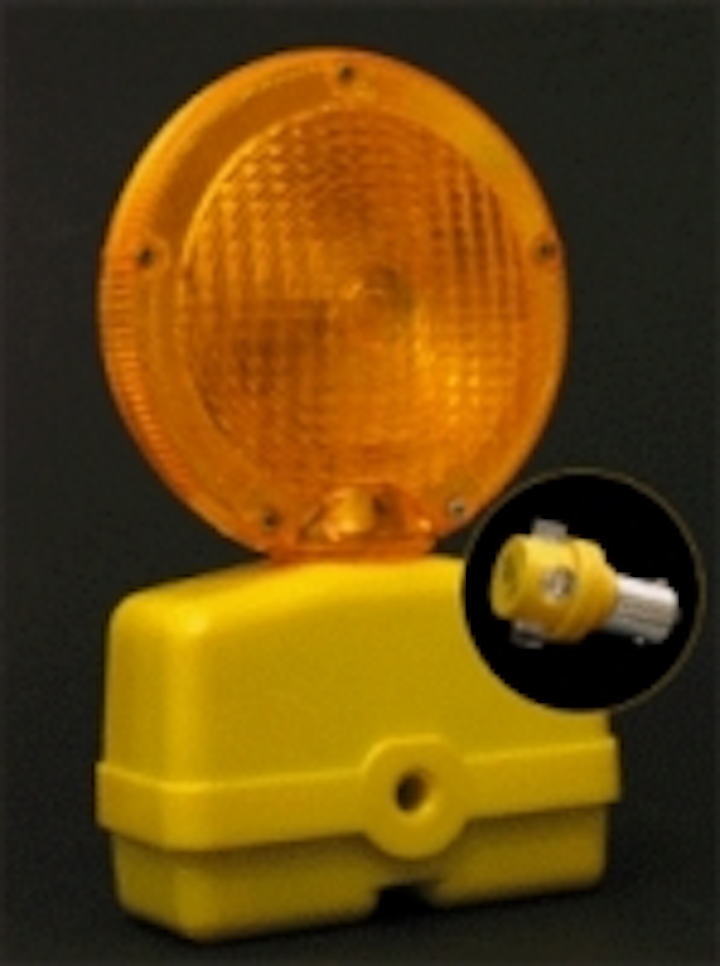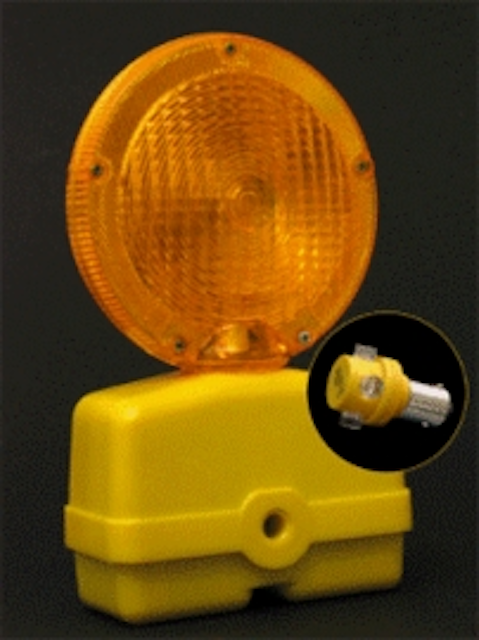 Date Announced: 11 Apr 2008
LEDtronics® announces its LED Hazard warning lamps (BRA304 series). The BRA304 series LED lamp, which operates on 6 volts DC, has a Quick Disconnect type T 3¼ 9mm single-contact bayonet base that mounts directly into industry-standard hazard roadside flashing light socket. With the 100,000-hour life of LEDs, the BRA304 series LED lamp offers 20 times the life of a conventional filament road danger lamp. The BRA304 series will light for six months and 17 days or 197 days (4,728 hours) on twin 6-volt DC batteries in flashing mode.
The BRA304 series LED lamp will light up at 4.2 volts DC with optimal light output at 6 volts DC. BRA304 series LED lamp can be used in road hazard units with steady light on or works with flashing circuit units. The BRA304 series LED lamp is made of four 5mm, 595nn peek wave Yellow LEDs that are positioned to work with the reflectivity prismatic lens in the standard hazard roadside flashing light.
Battery powered Hazard roadside flashing light units can be found on motorways, road construction sites indicating road closures, or to warn motorists of the approaching hazard of a maintenance work area.
The solid-state design renders LEDs impervious to shock, vibration, frequent switching, and environmental extremes. With an average life span of 100,000-plus hours (11 years), LED lamps operate more than 20 times longer than the equivalent incandescent lamp! Savings from reduced maintenance costs and downtime quickly return the capital investment expenditure! LED lamps produce almost no heat and require 80% - 90% less operating power than equivalent incandescent lamps, making them as friendly to the environment as they are to the operating budget.
The list price for BRA304 LED lamp is $5.65 each. Large-quantity discounts are available for qualified distributors. Availability is stock to 6 weeks. The BRA304 LED lamp carries a three-year limited warranty.
Contact
LEDtronics Inc. ph 800-579-4875 or 310-534-1505 fax 310-534-1424 For Technical Information: Jordon Papanier at 310-534-1505 E-Mail: jpapanier@ledtronics.com
E-mail:webmaster@ledtronics.com
Web Site:www.ledtronics.com