Being a Professional Lighting Designer with DMX Lighting Controller
Jul 16th, 2008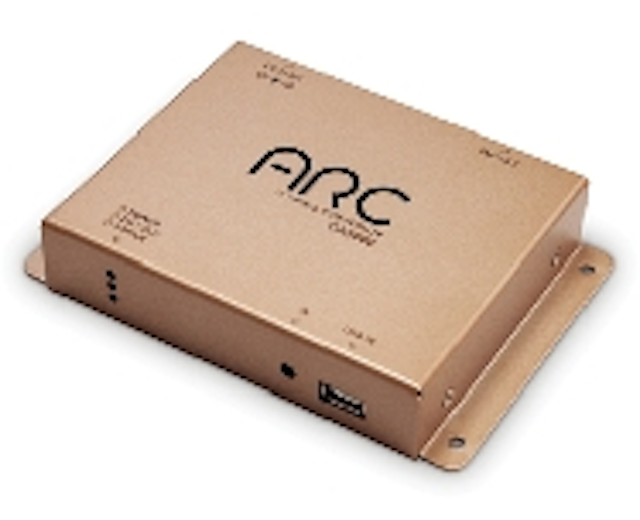 Date Announced: 16 Jul 2008
-ARC SSL announced DMX lighting controller CA3000
ARC Solid-State Lighting, the professional provider of LED driver and controller, announced a DMX lighting controller CA3000, which is extremely suitable for LED lighting control, including outdoor architecture lighting, city beautification or indoor commercial lighting. Through CALightShow, the lighting-effect-editing software, you can make your idea become a real lighting show. As the improvement of LED brightness and efficient, the decrease in LED cost and the hot issue energy-saving, more and more lighting application has been transferred from traditional incandescent and neon lights to LED lights to beautify city landscapes and architectures and save energies at the same time.
CA3000 applies standard communication protocol DMX512, so it is compatible with any DMX driver, converter and LED fixture to control up to 170 RGB pixels. Built-in 16 lighting effects can be selected by IR remote control, if the built-in lighting effects cannot satisfy your need, you can create your own ones by the powerful lighting-effect-editing software CALightShow. All you need to do is, edit the lighting effects you want in PC then download to CA3000 and select them through IR remote control. 512K flash memory is built-in for 16 user-defined segments and 8 compound segments, before download to CA3000, the lighting effects you created can be preview to save your time.
Compared with other lighting controllers , CA3000 can bring you more benefits :
1. High Compatibility by applied standard communication protocol DMX
2. Built-in powerful but easy-to-use software makes your idea lighting effects become real
3. Combined with ARC SSL's DMX drivers, give you a total solution
Owing to the DMX512 standard protocol CA3000 can be combined with any 3 channel DMX driver, but if you choose ARC SSL's DMX 3-channel driver-DA3600, you can get the following amazing benefits :
1. Reliable signal transmission : seri es -link protects the DMX signals not being interfered with signal noise, so it's totally different from other parallel-link type drivers that always lose signals when the weather is bad, then the lighting effects cannot be changed any more, compared with them, ARC SSL's DMX drivers give you reliability that you really need.
2. Easy installation (Non-Polarity connection patent) : there's no need to think about the positive or negative pole of the connection, no matter which pole you connect, system will complete the transmission.
3. Easy installation (Auto-Addressing p atent) : without any software or hardware setting, system will recognize IDs of your fixtures.
4. High Transmission distance : the longest distance between 2 drivers is 100 meters without any booster or repeater until 170 drivers.
5. High data transmission : DMX+ communication protocol is applied, based on and compatible with standard DMX512, but more effective with the connecting capability 1024 pixels, which is 6 times more than DMX512 and the transmission speed 1M bps, which is 4 times faster the DMX512.
6. High resolution : 10 bits Gamma, 1024 grey colors per channel.
CA3000 Application
-Shop Signage
-Outdoor architecture lighting design: lighting wall, wall washer
-City landscape beatification: bridge
-Commercial lighting design: Pubs, theaters, restaurants
Contact
About ARC SSL ARC Solid-State Lighting was founded in Jan, 2007 in Taipei, Taiwan. We focus on the LED lighting controller and opto-electronic design and development to provide appropriate solutions for LED Lighting applications. Among the wide range of opto-electronic devices, ARC SSL chooses LED lighting applications as the axis for technology development and explores the advanced software and control system technology to outperform the advantages of LED lighting devices. PR contact ARC SOLID-STATE LIGHTING Claire Chen TEL : +886-8227-8217#613 clairechen@arclight.com.tw www.arclight.com.tw
E-mail:clairechen@arclight.com.tw
Web Site:www.arclight.com.tw