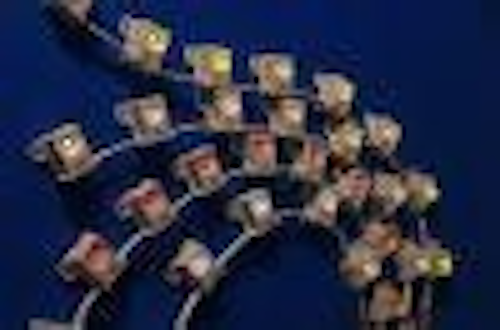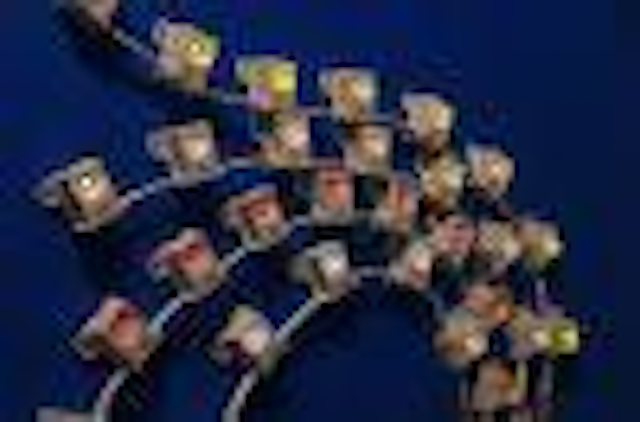 Date Announced: 14 Jul 2008
Unsurpassed flexibility, performance and energy efficiency define Borealis Lighting Systems for multi-purpose lighting applications
NAPERVILLE, Ill. – July 7, 2008 –Borealis Lighting Systems, manufactured by PolyBrite International, offers the highest brightness LED products providing unsurpassed flexibility, ease-of-use and unparallel performance for multi-purpose lighting applications. All PolyBrite products use Solid State Lighting (SSL) in the form of Light Emitting Diodes (LEDs). Among these products is the uniquely robust Borealis Modular Lighting System (MLS), providing energy-efficient lighting solutions for signage lighting and lighting for even the most inaccessible areas.
PolyBrite is the only LED lighting company that possesses a patented polymer technology that makes LEDs practical and flexible for lighting applications including indoor and outdoor signage, retail displays, monument and menu boards, decorative applications, and general illumination.
"PolyBrite lighting systems are revolutionizing the lighting industry," said Carl Scianna, President and CEO of PolyBrite International. "Whether you're installing new signs at multiple locations or retrofitting old signs, the multi-purpose flexibility of our MLS provides you with the opportunity to obtain the unparalleled performance and cost savings of LEDs, along with a new-found versatility not previously attainable with conventional lighting systems such as incandescent, neon and fluorescent. The possibilities with our products are endless."
The Borealis Modular Lighting System is constructed entirely under the control and management of PolyBrite to ensure the highest quality. PolyBrite offers the longest warranty in the industry, the highest energy efficiency, and the lowest cost per lumen modular lighting system available. When compared to neon, fluorescent and incandescent lighting, the Modular Lighting System offers up to 90 percent in energy savings. Additionally, LEDs can perform for up to 10 years, eliminating the need for annual replacement and maintenance costs. For companies with several thousand retail locations, the cost savings can be very significant.
--MORE--
PolyBrite's Modular Lighting System is available in 6 colors; Bright White, Warm White, Lemon Yellow, Red/Orange, Red and Blue. The system is simple to install and is field serviceable for commercial and consumer applications. Each module can be easily removed, relocated and reused. The system comes with a 6 year warranty on the red MLS and a 5 year warranty on high powered white varieties. Borealis power supplies for the MLS System include the 6.5 Volt MAGTECH and the 12 Volt Advance Power Supply. The drivers are all UL Class II and CSA rated and are safe for indoors or outdoors and damp locations.
PolyBrite International is a full service lighting solution company specializing in complete innovative LED lighting systems and products by combining proprietary polymer with LEDs. More information on PolyBrite's LED Lighting Systems is available via the Internet at www.polybrite.com or www.borealislighting.com or by calling 1-800-320-3801.
Contact
Vince Campione Jr. 1-800-320-3801 ext.151 Frank Pagano 1-800-320-3801 ext.163 Jose Chavez 1-800-320-3801 ext.169
E-mail:tula@polybrite.com
Web Site:www.borealislighting.com