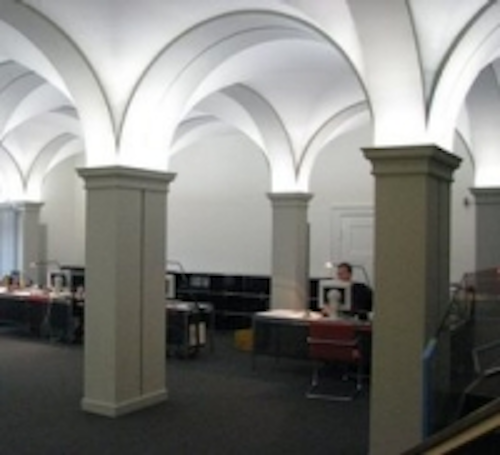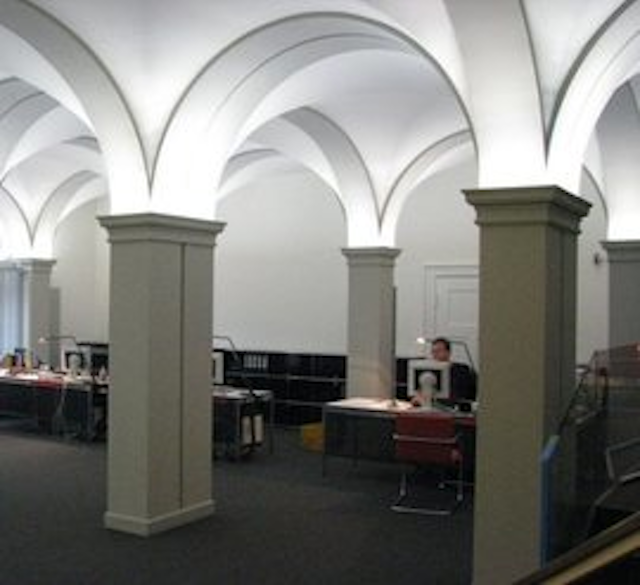 Date Announced: 25 Jul 2008
Anolis LED ArcLine fixtures have been installed at the 16th Century Industrie & Handels-Kammer (IHK) Building in Braunschweig, Germany.
This is the HQ of the local Brunswick Chamber of Commerce which represents the interests of the economy in the district, and is also one of the few original structures in the city to survive World War II intact.
Recently, leading German architectural lighting designer Bernd Grewe was commissioned by locally based architects Struhkarchitekten Planungsgesellschaft to create a new contemporary lighting scheme to replace the fluorescent lighting surrounding the columns of the building's entrance hall and lobby. The idea was that the structure of the entrance hall should be "clarified" by the new lighting.
One of the architect's remits was to use low power light-sources and fixtures that were aesthetically pleasing and that blended seamlessly into the surrounding architecture.
After consultation with the architects, he chose Anolis ArcLine LED units which were installed by locally-based Dirk Tessarek from Tessarek Elektrotechnik.
It was the first time Grewe has specified Anolis for one of his designs. He decided to go with the brand because it offered a perfect combination of "Reliability, style, cleanliness and cost effectiveness". The 4000 degrees Kelvin colour temperature of the Anolis Smart White was also a deciding factor.
The 35 Anolis ArcLine 12 SmartWhite and 12 ArcLine 24 SmartWhite fixtures are mounted onto reconstructed surrounds that are matched exactly to the entrance columns, and ensconced in line with the original square shaping of the entrance.
Apart from small halogen fixtures on each of the desks in the lobby/entrance, Anolis is the only illumination in the space.
The heat emitted from the previous room lighting system had also turned the walls black and dirty over time, which is now not an issue with the LED.
The area is used to welcome and guide all visitors before they are directed to the specific departments and people they are seeing, and some administration tasks are also handled here.
Grewe comments, "I'm extremely pleased with the ArcLines and will definitely be using them and other Anolis products in the future", and later in the year, another part of the building is scheduled to be illuminated with more Anolis LEDs.
Anolis's business development manager, Ingo Dombrowski comments, "We are very pleased to be working with such a high profile and experienced architectural LD like Mr. Grewe. It's a great endorsement and honour for our products to be specified by such an industry maverick."
Contact
Louise Stickland on +44 (0)1865 202679/+44 (0)7831 329888
E-mail:louise@loosplat.com
Web Site:www.anolis.eu