Labsphere's FS2 Flashlight Measurement System Evaluates Spectral Flux
Jul 3rd, 2008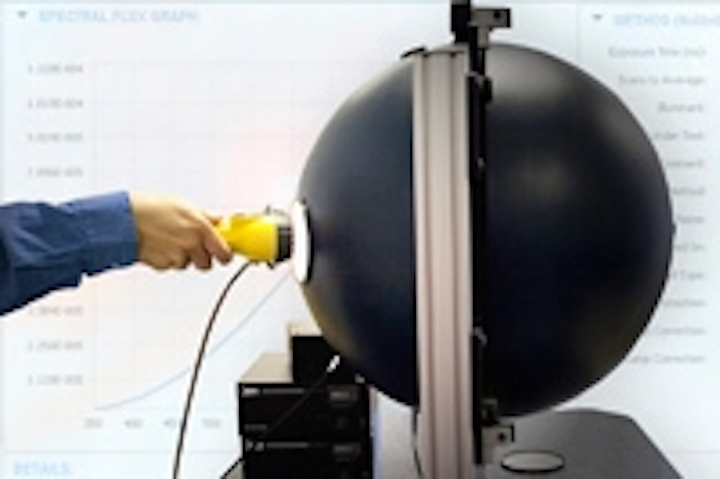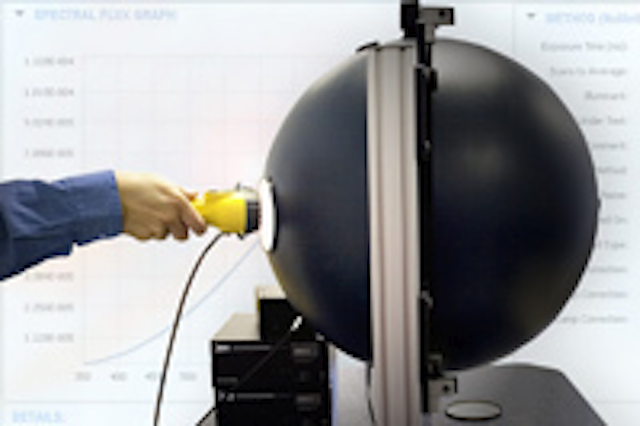 Date Announced: 03 Jul 2008
-- Measure several properties of light output on LED, tungsten, xenon and krypton lamp assemblies
North Sutton, New Hampshire – With new standards for flashlight measurement on the horizon, Labsphere has developed the FS2 Spectral Flux Measurement System to facilitate accurate spectroradiometric, photometric and colorimetric characterization. These application-specific, turnkey systems evaluate lamp efficiency for flashlight development and manufacture in commercial, marine, military, head-wear, emergency roadside and outdoor equipment applications.
The FS2 system assesses Total Spectral Flux (Watts/nm), Total Radiant Flux (Watts), Total Luminous Flux (lumens), Color (CCT), Lamp Performance vs. Time, Peak and Dominant Wavelength, Spectral Purity, Color Rendering Index (CRI), Chromaticity Coordinates and Half-Bandwidth. The high dynamic range is suitable for a broad range of flashlights, including those with LED, tungsten, xenon and krypton lamps.
The system's integrating sphere, coated with Labsphere's proprietary highly reflective diffuse Spectraflect®, delivers exceptional spatial integration, critical for uniform, repeatable and reproducible measurements of directional light sources. Total Forward Spectral Flux measurements are possible with the easy access side mount port, and an optional internal mounting platform in the integrating sphere delivers total spectral flux measurement of flashlight lamps.
Substitution errors are corrected with an absorption correction lamp and a forward spectral flux standard is provided for user calibrations. The lamp distribution further reduces spatial substitution errors. The MtrX-Flashlight, Flashlight Spectral Flux Measurement Software provides a user-friendly, intuitive platform for calibrating the system and analyzing measurements. All measurement results are captured instantly with real time graphics and the ability to generate and export reports.
Labsphere's experienced engineering staff is able to specifically address the unique needs of each customer, designing a custom FS2 system for the type of flashlight application under study. To speak to an applications engineer, send an e-mail to labsphere@labsphere.com, or phone +1 (603) 927-4266.
Part of the global Halma group of technology companies, Labsphere (www.labsphere.com) is a world leader in light testing and measurement, and diffuse optical coatings. The company's products include LED, laser and traditional light source light measurement systems; uniform light sources for imaging device calibration; spectroscopy accessories; and high diffuse reflectance materials and coatings for applications in backlit panel displays, computed radiography, and system calibration. Their expertise has resulted in multiple patents in areas such as methods for testing LED dies on a wafer and UV transmittance.
Contact
Labsphere Inc. 231 Shaker Street North Sutton, NH 03260 USA Tel: +1 603.927.4266 Fax: +1 603.927.4694
E-mail:labsphere@labsphere.com
Web Site:www.labsphere.com