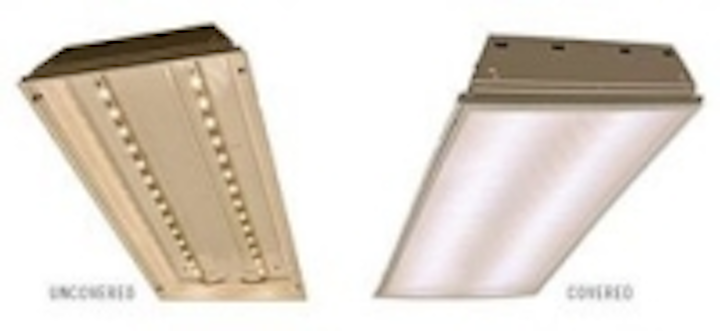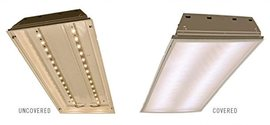 Date Announced: 02 Jul 2008
-- Troffer Offers Low Energy, Low Maintenance Lighting Solution
Boulder, CO -— Albeo Technologies announced today the market launch of its solid state T8LED™ recessed troffer fixture for new commercial construction. Albeo's T8LED troffer provides an energy-efficient, no-maintenance alternative to traditional fluorescent light fixtures.
Designed for office, commercial, industrial, and retail applications, Albeo's white-LED troffers enable building owners to benefit from the low-maintenance, high-efficiency advantages of LED lighting systems.
"In today's business climate companies are facing greater economic and competitive challenges. Increasing energy and labor rates are driving operational costs up while increasing competition is challenging revenue. Albeo's LED lighting is a technology that can help on both fronts by reducing energy, cooling, and maintenance operating costs, and helping sales by providing "clean" or "green" differentiated marketing" said Jeff Bisberg, CEO.
"Albeo is uniquely focused on the needs of the industrial and commercial lighting customer, and continues to deliver products that better meet their performance and price requirements."
Albeo's patent-pending TEMPR™ Technology allows T8LED Troffers to run more efficiently while maintaining equivalent usable light output. This thermal management technology quickly removes heat from the LED, reducing the junction temperature. The result is more light, more efficiency, and longer life.
Albeo's T8LED Troffers are available in 2' x 2' and 2' x 4' configurations, and can be ordered in max-efficacy or max-value variants, based on customer needs. They contain no glass or filaments, last five to ten times longer than fluorescent, don't flicker or buzz, don't require recycling and eliminate maintenance costs. These benefits are particularly important in high maintenance or temperature sensitive environments, such as cold storage, data processing centers, public facilities, or heavy manufacturing firms.
Benefits:
• Zero maintenance up to 100,000 hours
• TEMPR™ Technology ensures maximum performance and lifetime
• Maximum efficacy and value configurations enable customer to trade off operating cost versus purchase cost
• Standard color temperatures of 3500K, 4200K, and 5000K, with custom colors available
• 110 or 277 VAC input (transformer included)
• Dimming capabilities
• Robust construction with easy mounting: NEMA type G standard
• #12 pattern, 0.125" acrylic overlay standard
• Five year warranty
Contact
Call (866) 825-5420
E-mail:info@albeotech.com
Web Site:www.albeotech.com/t8led_troffer.html