ANC Sports to Outfit Penn State Facilities with LED Signage System
Jul 31st, 2008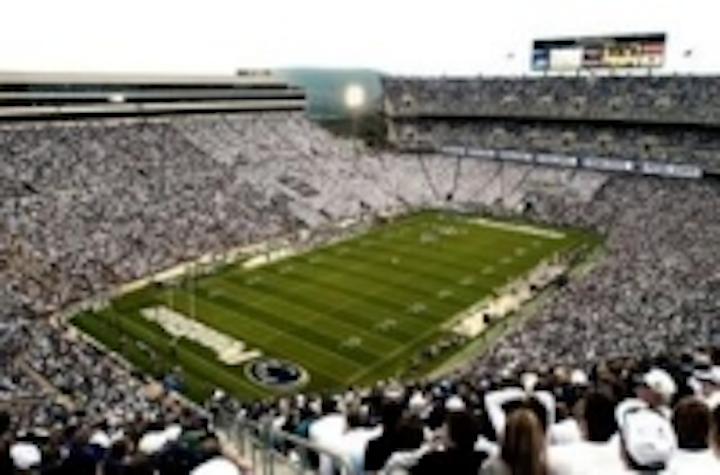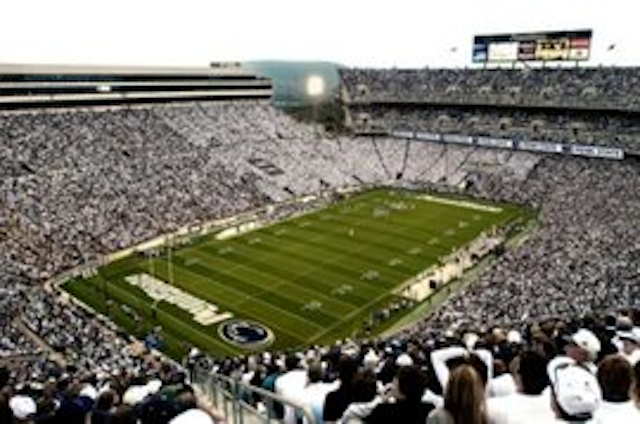 Date Announced: 31 Jul 2008
-- Beaver Stadium and Bryce Jordan Center to receive dynamic signage makeover
Purchase, NY -- ANC Sports Enterprises has teamed with Penn State University to provide Nittany Lions fans with a one-of-a-kind live event experience through a state-of-the-art light emitting diode (LED) signage system.
The new full motion ribbon signage will generate even more emotion throughout the sea of white shirts at Beaver Stadium and the Bryce Jordan Center with over 3000 square feet of 3D animations, graphics, statistics, video advertising and game prompts during the 2008-09 NCAA seasons.
Penn State University officials selected ANC Sports to install, operate and create content for over 960 linear feet of 20mm LED signage at the Bryce Jordan Center and two sections measuring 350 linear feet each of state-of-the-art 25mm LED displays at Beaver Stadium.
The Penn State partnership continues ANC's aggressive LED signage growth into collegiate venues, where ANC has existing advertising sales and marketing partnerships with over 60 NCAA institutions.
"Simply put, we want every Penn State game to be a memorable, world-class experience for fans. Our ANC Sports partnership puts us in a better position to do that," said Greg Myford, associate athletic director, business relations and communications at Penn State University.
Operated through ANC's VisionSOFT control system, the new fascia will feature uncompressed images energizing both facilities with crowd prompts such as animated WE ARE PENN STATE and BOUNCE graphics. Driven by the patent-pending software, the signage will also help build sponsorship opportunities as advertisers will now be able to sponsor specific events during the game such as touchdowns, field goals and an unlimited amount of statistical summaries.
"We are excited to partner with Penn State to provide one of the premier event experiences in collegiate sports," said Jerry Cifarelli, president and chief executive officer of ANC Sports Enterprises. "The new signage system will change the game day atmosphere with dynamic player graphics, 3D images and the same statistical summaries found on television."
The new signage will synchronize with various live sports feeds to distribute real-time information to the fascia displays, which will feature out-of-town scores, Big Ten Conference updates, in-game team summaries, up-to-the-minute player statistics and many other stats.
About ANC Sports
ANC Sports Enterprises, LLC is the industry leader in team and venue services, providing integrated signage, design, and marketing solutions for sports and commercial facilities. ANC Sports and its divisions: ANC Technologies, ANC Design, and ANC Marketing, offer Light Emitting Diode (LED), rotational and fixed visual displays; advanced media control systems; signage operation and maintenance; advertising sales and marketing consultation; graphic design; and printing production. ANC Sports provides signage solutions for 150 plus venues/stadiums in North America.For more information on ANC Sports, please visit its web site at www.ancsports.com.
Contact
Michael Hopkins Director, Public Relations Clutch Media & Marketing 500 Mamaroneck Avenue (Ste.312) Harrison, NY 10528 914-899-3191 ext. 102 914-899-3199 F
E-mail:mhopkins@clutchmedia.net
Web Site:www.ancsports.com