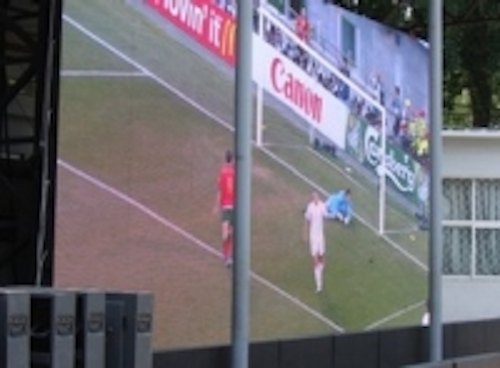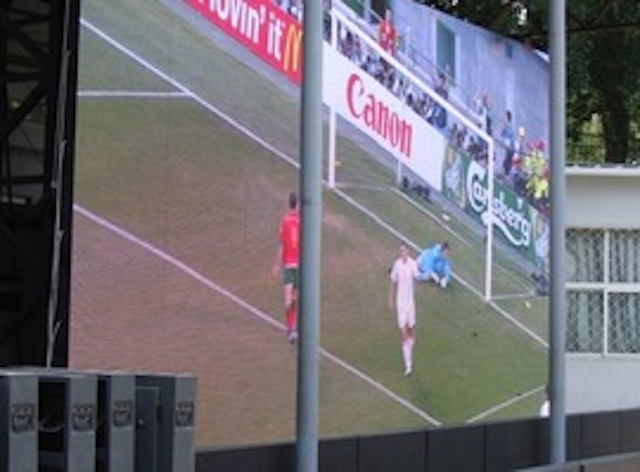 Date Announced: 24 Jul 2008
Irvine, CA -– Apcus Technologies, a leading innovator of LED (light emitting diode) displays and one of the fastest growing LED digital signage companies in the industry, unveils its most powerful outdoor LED display to date, The SIV12.
In the last decade and up to now, there has been a common understanding amongst LED digital signage professionals. For indoor displays, SMD (surface mounted device) modules were utilized to provide better clarity for audiences that viewed content at a closer distance (5 ft. and back). For outdoor displays, RGB modules were used to provide a brighter picture, bright enough to trump the brightness of the sun. However due to their larger pitch and pixel sizes, clarity is often compromised thereby making the viewing distance a lot further. Most are recommended to be viewed from at least 20 to 30 ft back. These guidelines end today with the introduction of the SIV12.
The SIV12 bridges the gap of a high resolution display, a high brightness display, and a fully weather-proof display. The result is a 12mm pitch outdoor SMD display that is fully IP65/65 rated, has an 8000 nit rating, and is powered by one of the most trusted names in the LED industry – Nichia. "This display spent years in our R&D department. Making our SMD outdoor displays fully weatherproof was one of the biggest hurdles that we had to overcome, but thanks to some of our very talented engineers, we did it!" Comments Anthony Rice, Apcus Technologies Lead Engineer.
Apcus's newest display compliments their current line of Indoor, Outdoor, Portable, and Pixel Bar displays and ends up being in a category of its own. "Our goal with the SIV12 is to further exemplify the continuous advancements in SMD display technology in terms of efficacy, luminous flux, longevity, and resolution, says Ron Randall, Apcus Technologies Founder and President. For more information on the SIV12, please visit their website at www.apcustech.com
About Apcus Technologies
Apcus Technologies remains on the cutting edge of LED display technology by continuously innovating and improving LED display technology. With more than 3000 successful indoor, outdoor, and Pixelbar installations worldwide, they are one of the world's largest and most prevalent LED displays companies in the industry.
Apcus Technologies stresses the importance of quality, by only using top-grade components in their displays such as Nichia and Cree LEDs. Their display products are UL listed, ISO-9001 certified, and go through an extensive burn-in and testing process to insure that every LED of every panel is operating at the same Kelvin temperature and brightness. They offer a five year limited warranty on every display.
Apcus Technologies also offers the complete solution to all digital signage applications by integrating their hardware with their easy to use content development software, network management software, and of course financing is available.
Contact
Chris Giblin, Sales Executive Apcus Technologies, 18 Technology, Suite 107, Irvine, CA 92618 P: 949.333.3393 F: 949.333.3394 C: 949.207.8066
E-mail:chris.giblin@apcustech.com
Web Site:www.apcustech.com