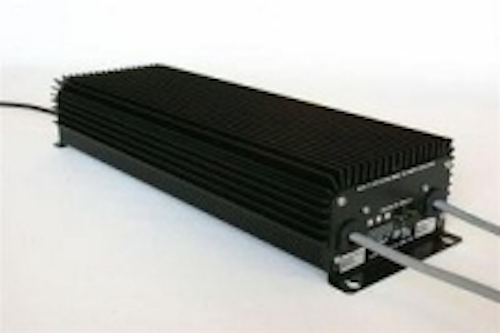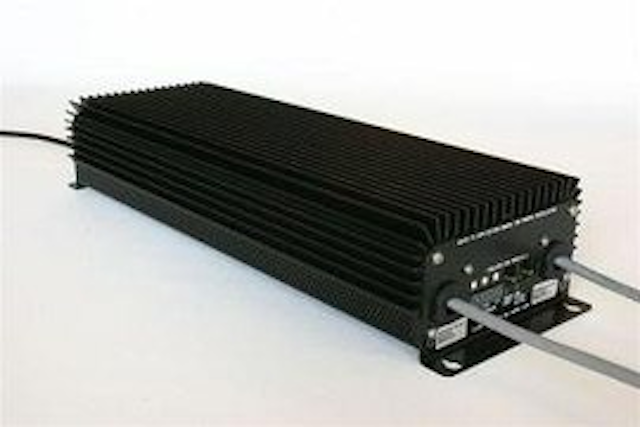 Date Announced: 08 Oct 2008
Power Vector's New TRINITY 6™ LED Driver Dimmer combines Power Isolation with a 240-Watt power supply, Analog or DMX 512A Dimming and Constant Current outputs for driving and dimming LED fixtures.
The TRINITY 6™ is able to drive and dim 6 LEDs per channel (up to 27 VDC and up to 72 LEDs). The product can drive 700Ma, 1A, and 1.4A LEDs and is ideal for high-powered applications in both architectural and entertainment applications.
TRINITY 6™ provides low-level dimming to 0.23 percent brightness. This feature is especially important for designers who use other lighting sources and require fluid dimming. Other products available in the industry typically drop off at 10% leaving a harsh step at the low end of the dimming sequence.
For the first time Power Vector is pleased to offer an Analog dimming option for customers looking to dim their General Illumination or Monochromatic fixtures. Power Vector's simple solution enables a simple connection from a 0-10VDC Slide or Rotary dimmer to the TRINITY 6™ and then to the LED Fixture; No magic boxes, extra cabling, or extra cost.
DMX is strongly recommended for color changing applications or where a large network installation are required. Power Vector's products follow the USITT DMX512A standard.
TRINITY 6™ is a completely enclosed, convection cooled, fan-free, solution complete with mounting tabs, flying leads, and an input voltage of 115 Vac to 277 Vac. The unit provides output protection for over voltage, over current, and short circuit protection. The unit also offers over temperature protection, throttling back to 25% when ambient temperatures are exceeded.
Product is currently available for prototype evaluation in limited quantities. UL and CE approved production units are targeted for January 2009.
Other News
Power Vector is pleased to announce and welcome Salex Marnik (http://www.salex-marnik.com/) as their manufacturing representative for Southern Ontario. Salex Marnik was a natural choice based on their knowledge, LED Lighting product line, reputation and passion for lighting.
Contact
Lazar Petrov, Account Manager 100 Campbell Ave. Unit 10, Kitchener, Ontario, N2H 4X8 Phone: (519)744-5677 ext. 530 Toll Free: 888-LED-3IN1 (888-533-3461) Cell: 519-500-3235 Fax: (519)744-7910
E-mail:lpetrov@powervector.com
Web Site:www.powervector.com