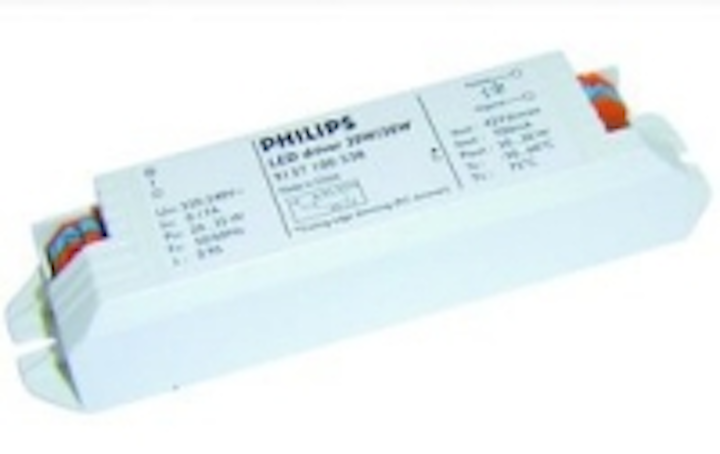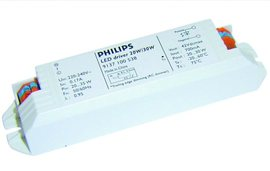 Date Announced: 15 Oct 2008
Royal Philips Electronics introduces the Philips Xitanium LED dimmable driver range - the first mains system of its kind.
It allows you to dim your LED system or LED spot in combination with a conventional trailing-edge dimmer, as widely used in halogen applications.
The range consists of two constant-current LED drivers: 10 W/700 mA and 20 to 30 W/ 700 mA.
Simple and energy-efficient replacements for halogen spot systems, Philips Xitanium LED dimmable drivers offer excellent dimming performance over a range from 20 to 100%.
With their three levels of protection – including over-voltage, short-circuit and over-temperature protection – they are also a safe and reliable solution.
Design Highlights
- Excellent dimming behavior -no visible dimming steps, no humming, no flickering
- High Power Factor, low THD
- Short circuit protection, Open circuit protection
- Works with trailing edge (Halogen) dimmers
- Can dim down to 20% or below (depending on the dimmer used)
- Low profile design with compact size.
- Works with all 700 mA LEDs
- 10W delivers power to 3 LEDs
- 30W delivers power to 6 ~ 12 LEDs
- Excellent EMI performance (CISPR 15 compliant)
- Optimal to low power LED system
- Wide operating temperature performance (-20°C to +50°C)
- CE. RoHS and SELV compliant
About Royal Philips Electronics
Royal Philips Electronics of the Netherlands (NYSE: PHG, AEX: PHI) is a global leader in healthcare, lighting and consumer lifestyle, delivering people-centric, innovative products, services and solutions through the brand promise of "sense and simplicity". Headquartered in the Netherlands, Philips employs approximately 123,800 employees in more than 60 countries worldwide. With sales of EUR 27 billion in 2007, the company is a market leader in medical diagnostic imaging and patient monitoring systems, energy efficient lighting solutions, as well as lifestyle solutions for personal wellbeing. News from Philips is located at www.philips.com/newscenter.
Contact
Barbara Neate Philips Lighting Tel: + 44 1483 293 071
E-mail:barbara.neate@philips.com
Web Site:www.philips.com