Labsphere Launches Online Shop
Oct 13th, 2008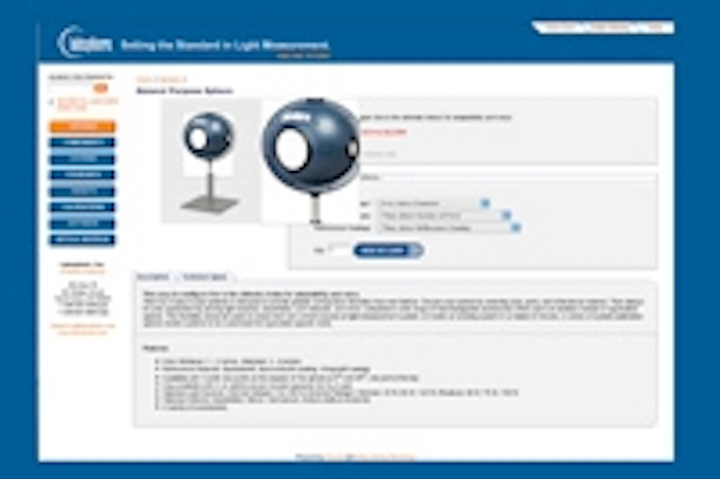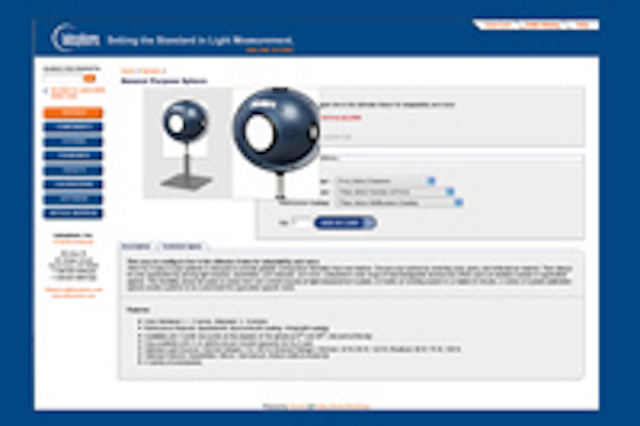 Date Announced: 13 Oct 2008
-- Easy purchase of light testing and optical coatings products for North American customers
North Sutton, New Hampshire -– Labsphere, a world leader in light testing and measurement and optical coatings, has opened a new online shop accessible through www.labsphere.com. Developed for the convenience of North American customers and prospective customers, the shop features a broad inventory of Labsphere's stock systems, modular components, targets and standards.
Accessible from Labsphere's home page, the new online store provides a quick way to find integrating spheres, light measurement systems, Spectralon standards and targets, software and modular components. Customers familiar with Labsphere's products can quickly navigate to and add products to their cart while new users can navigate further to detailed photos, descriptions and technical specs.
The secure site was designed for maximum customer convenience. A one page checkout procedure includes the option of creating a login for return purchasing ease. Registered customers may access their order history for even faster re-ordering. Payments are processed securely through PayPal services with Labsphere confirming orders within 24 hours.
Part of the global Halma group of technology companies, Labsphere is a world leader in light testing and measurement and diffuse optical coatings. The company's products include LED, laser and traditional light source light measurement systems; uniform light sources for imaging device calibration; spectroscopy accessories; and high diffuse reflectance materials and coatings for applications in backlit panel displays, computed radiography, and system calibration. The company's expertise has resulted in multiple patents in areas such as methods for testing LEDs on a wafer and UV transmittance.
Contact
Labsphere Inc. 231 Shaker Street North Sutton, NH 03260 USA Tel: +1 603.927.4266 Fax: +1 603.927.4694
E-mail:labsphere@labsphere.com
Web Site:labsphere.com