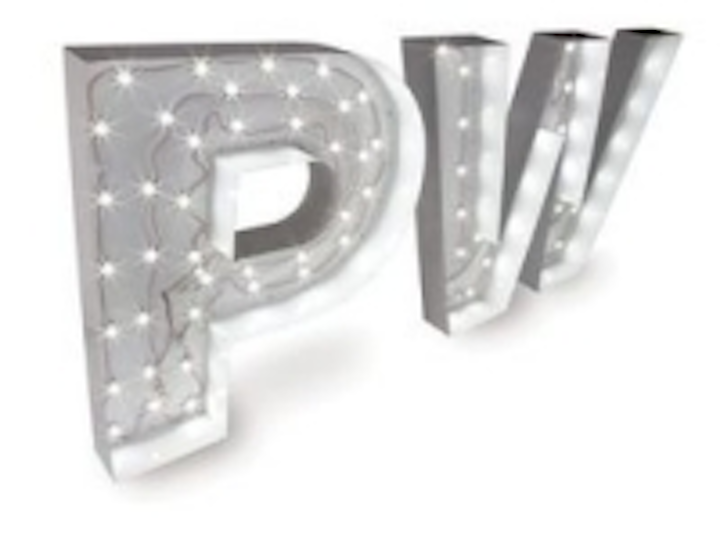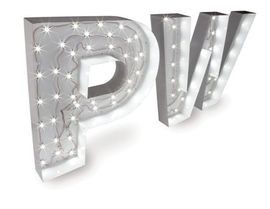 Date Announced: 09 Oct 2008
CLEVELAND - The new, next-generation Tetra® Power White high-output LED lighting system from Lumination, LLC, GE Consumer & Industrial's LED business, shines up to 89 percent brighter and saves as much as 50 percent on the cost of light versus the original.
On the job site, the new Tetra® Power White system shows up for work more compact and about 45 percent lighter in weight than the original Tetra® Power White channel letter lighting system, a factor that substantially eases installation. Targeted applications include large backlit channel letters and reverse-halo signs.
Engineered for greater brightness and power supply loading, the low-voltage, 1-watt Tetra® Power White's high-output LED system effectively lowers the cost of light by delivering 66 lumens of brilliant white light per module. It cuts the cost per lumen in half, compared with the previous generation system.
Tetra® Power White emits brilliant, uniform light across the entire sign face, filling every curve and safeguarding against unsightly dim or burned out signs, which can negatively affect a company's brand image. Its consistent light distribution over a 50,000-hour rated life and bright output works equally well for white or multi-colored signs.
"Customers like what they see in our new Tetra® Power White LED system," says Eric Stevenson, product manager of signage & architecture, Lumination. "We're delivering for installers and end-users alike with an LED system that's easier to install, more efficient to run and vastly brighter."
The new, RoHS-compliant Tetra® Power White LED system, designed using GE Six Sigma quality standards, features a robust over-molded design that eliminates fragile glass tubes, significantly lessens breakage during shipping and installation, and reduces packing and shipping materials. Its self-contained heat sink maximizes LED life. IP66-rated to keep moisture out, the GE-quality system contains no lead, mercury or glass. It is backed by a 4-year limited warranty.
Installers: Love at first job site
Sign fabricators, owners and installers benefit from the Tetra® Power White system's ease of assembly and installation. Its design eliminates complex wiring, which cuts installation time. Because the system requires fewer power supplies, labor and material costs can be lower.
Tetra® Power White provides more overall power supply loading and can run up to 34 feet across four power supply banks with 1 module cutting resolution. Tetra® Power White XL provides a longer continuous run of up to 25.5 feet on a single power supply bank. An optional 277-Volt power supply is also available.
To date, over 57 million Tetra® LEDs - more than 10 million linear feet - have been installed worldwide with a warranty return rate of less than 0.05%.
About Lumination, LLC
Lumination, LLC, a subsidiary of General Electric Company, drives innovation, energy efficiency and cost savings for customers that use LED products, systems and solutions. Fitted with robust, low-voltage, long-life LED light engines, Lumination solutions deliver world-class, GE-grade performance.
GE Consumer & Industrial spans the globe as an industry leader in major appliance, lighting and integrated industrial equipment, systems and services. Providing solutions for commercial, industrial and residential use in more than 100 countries, GE Consumer & Industrial uses innovative technologies and "ecomagination," a GE initiative to aggressively bring to market new technologies that help customers and consumers meet pressing environmental challenges, to deliver comfort, convenience and electrical protection and control. General Electric (NYSE: GE) brings imagination to work, selling products under the Monogram®, Profile™, GE®, Hotpoint®, SmartWater™, Reveal® and Energy Smart™ consumer brands, and Entellisys® industrial brand.
Contact
For further information, contact GE at www.ge.com.
E-mail:david.schuellerman@ge.com
Web Site:www.led.com