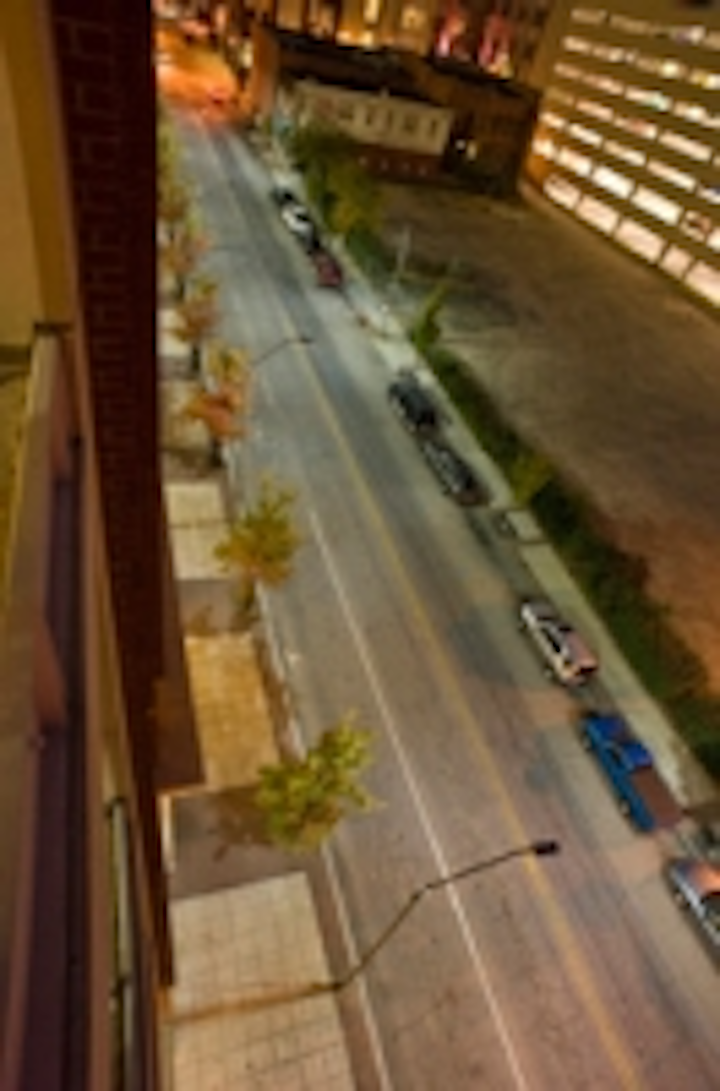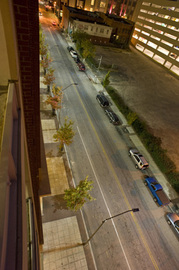 Date Announced: 30 Oct 2008
Sturtevant, Wis. (October 30, 2008) – BetaLED™'s revolutionary LEDway™ streetlights are part of a pilot program with the City of Raleigh in partnership with Progress Energy that expands energy-efficient technology to customers and communities.
As part of the program, nine LEDway streetlights replaced older, less efficient fixtures in downtown Raleigh. The installation is another step in Raleigh's "LED City" initiative, a joint government/industry effort to evaluate, deploy and promote municipal light emitting diode (LED) lighting technology.
"I am very excited that Progress Energy is moving forward with LED streetlights," said Raleigh Mayor Charles Meeker. "This is good for everyone – it [LED technology] reduces maintenance costs, it reduces energy usage, it produces clearer light."
The test program allows Progress Energy, the city of Raleigh and industry partners to test LED street lighting in a realistic environment subject to the actual daily conditions under which these lights typically operate.
LEDway luminaires use 40 to 60 percent less energy than traditional streetlight sources such as high-pressure sodium (HPS). LEDway also offers more than 100,000 hours of delivered lumens, extending the life of the fixture to more than 23 years – four times longer than HPS with no maintenance costs.
LEDway's highly efficient thermal management design is the foundation for a long-life fixture while the superior optical design provides unparalleled light control and uniformity.
Unlike lamps in traditional streetlights, there is no mercury in the LEDway fixture or used in its production. Additional environmental benefits of LEDway include Restriction of Hazardous Substances (RoHS) compliance, less disposal waste due to the fixtures' extended life and Illuminating Engineering Society of North America (IESNA) full cutoff classification for optical control.
BetaLED introduced THE EDGE™ family of products to commercial and industrial applications within the lighting industry in 2007. The LEDway family was introduced to provide products engineered specifically for municipal streetlight applications.
About BetaLED
BetaLED, a brand of Beta Lighting, was established to dedicate resources to the emerging use of LED technology for general illumination. Beta Lighting, a division of Ruud Lighting, Inc., provides the lighting market with high-quality, specification-grade luminaires for exterior lighting applications. Outside of the United States, THE EDGE and LEDway products are sold uner the Ruud LIghting Brand. For additional exterior LED luminaire information, visit www.BetaLED.com.
About the City of Raleigh
We conserve and protect our environmental resources through best practices and cutting edge conservation and stewardship, land-use, infrastructure and building technologies.
We welcome growth and diversity through policies and programs that will protect, preserve and enhance Raleigh's existing neighborhoods, natural amenities, rich history, and cultural and human resources for future generations.
We work with our universities, colleges, citizens and regional partners to promote emerging technologies, create new job opportunities and cultivate local businesses and entrepreneurs. Visit www.raleigh-nc.org for more information.
About Progress Energy
Progress Energy, headquartered in Raleigh, N.C., is a Fortune 250 energy company with more than 21,000 megawatts of generation capacity and $9 billion in annual revenues. The company will observe its 100th anniversary in 2008. Progress Energy includes two major utilities that serve 3.1 million customers in the Carolinas and Florida. Visit www.progress-energy.com for more information.
About LED City
The LED City is an expanding community of government and industry parties working to evaluate, deploy and promote LED lighting technology across the full range of municipal infrastructure to:
•Save energy
•Protect the environment
•Reduce maintenance costs
•Provide better light quality for improved visibility and safety
Visit www.ledcity.com for more information.
Contact
Marty Organ BetaLED (262) 884-3110
E-mail:marty_organ@beta-kramer.com
Web Site:www.betaled.com