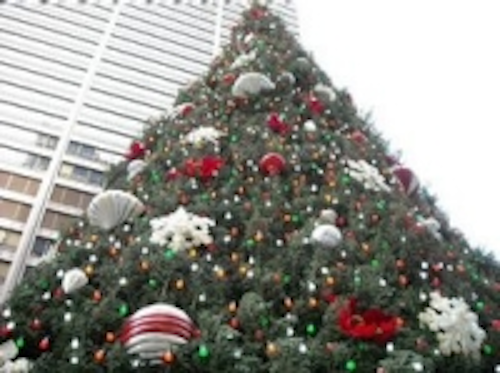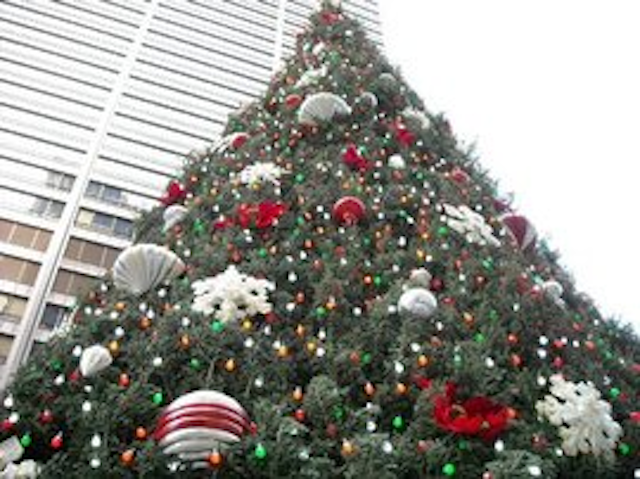 Date Announced: 02 Dec 2008
Borealis energy efficient decorative lamps use 90% less electricity than incandescent light bulbs used in the past
On December 2, the City of Chicago, IL, and Underwriters Laboratories (UL) present Chicago's 95th Annual Christmas Tree Lighting Ceremony in Daley Plaza. Borealis Lighting Systems, developed and manufactured by PolyBrite International, announced that this year Borealis energy efficient LED light bulbs will be strung on the 85-foot tree.
The city's spectacular Christmas tree will serve as the centerpiece of the festive event. All PolyBrite products use Solid State Lighting (SSL) in the form of LEDs. The Borealis LED decorative lamps contain no mercury, no lead, reduce environmental waste, provide unsurpassed energy savings and require no maintenance.
"The light bulbs used in the past were incandescent and, as everyone knows by now, they are not very energy efficient," said Peter Fallara, Acting Superintendent, Department of Streets and Sanitation. "In addition, because of glass and filament breakage and their relatively short life, we had to change the light bulbs, which is very time consuming and expensive."
"PolyBrite is proud to be part of the greening of Chicago this holiday season," said Carl Scianna, president and CEO of PolyBrite International Inc. "Our red, green and white LED light bulbs are UL approved and use 90% less electricity than the incandescent light bulbs they were using in the past."
Borealis lamps will use 68,000 fewer kilowatt hours of electricity than the incandescent during the holiday season this year. This reduction in electricity will reduce carbon dioxide emissions by 85 thousand pounds, nitrogen oxide emissions by 148 pounds and sulfur dioxide emissions by 524 pounds.
The white LEDs used in Borealis lamps are rated to last up to 50,000 hours and the red and green LEDs are rated to last up to 100,000 hours. Borealis light bulbs resist vibration and are virtually indestructible. The lights will be turned on December 2, 2008 and remain on 24 hours a day, 7 days a week until the first week of January.
PolyBrite International is a full service lighting solutions company specializing in innovative LED lighting systems, LED lamps and products by combining proprietary polymer with LEDs.
[Editor's Note: For more holiday display photos from LEDs Magazine, go to
LED Holiday Lights: Send us your photos and see the brightest results
]
Contact
Vince Campione Ph: 630-717-6700 ext. 151 or 1-800-320-3801
E-mail:vcampione@borealislighting.com
Web Site:www.borealislighting.com