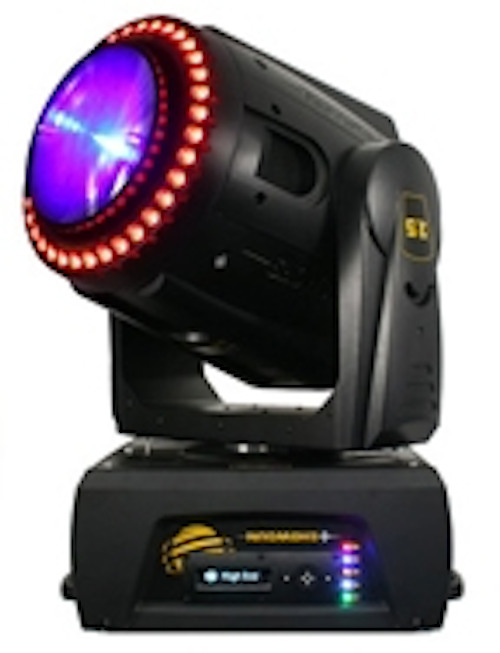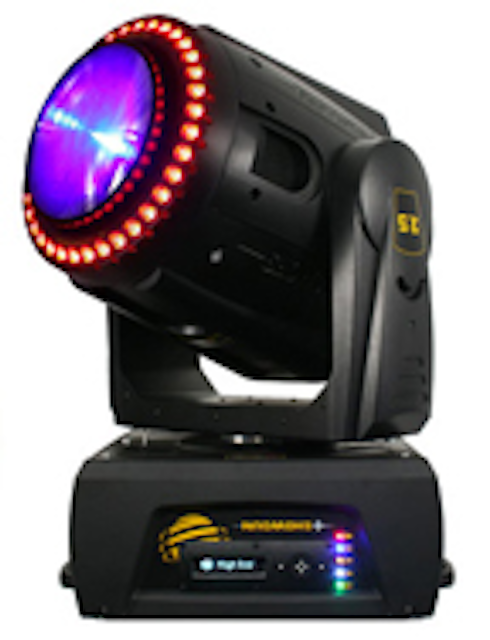 Date Announced: 18 Dec 2008
Austin, TX – Barco, a global leader in Video Lighting Solutions, announces the release of a new High End Systems automated luminaire.
The new version of SHOWGUN, the SHOWGUN 2.5 automated luminaire, begins shipping today. SHOWGUN 2.5 offers 30 percent more photonic output than its predecessor via a new 2500-watt Philips MSR lamp source producing 130,000 lumens of light. High End Systems co-developed the lamp with Philips.
The SHOWGUN 2.5 automated luminaire is a hybrid spot/wash beam combination which provides entertainment lighting design possibilities in three dimensions: first, in the air with hard or soft-edge beams; second, with images projected on the stage surface; and third, at the SHOWGUN fixture itself by using an innovative LED Tracking System. SHOWGUN 2.5 produces a true focused hard-edge (for projecting LithoPattern images) or brilliant soft-edge, without the need for two fixture types.
The LED Tracking System encircles the lens, allowing the user to either match the color of the main output beam or to project a complementary color.
The LED tracking system alone provides 7000 lumens of output.
SHOWGUN is being specified on a number of televised awards shows, game shows, sports events and concert stages around the world. SHOWGUN 2.5 was recently unveiled in a sneak peak to the professional lighting industry at the LDI 2008 show in Las Vegas.
Contact
Debi Moen Marketing Communications Specialist, Media & Entertainment Division, Barco Inc. Ph: 512.836.2242 x 1204
E-mail:debi.moen@barco.com