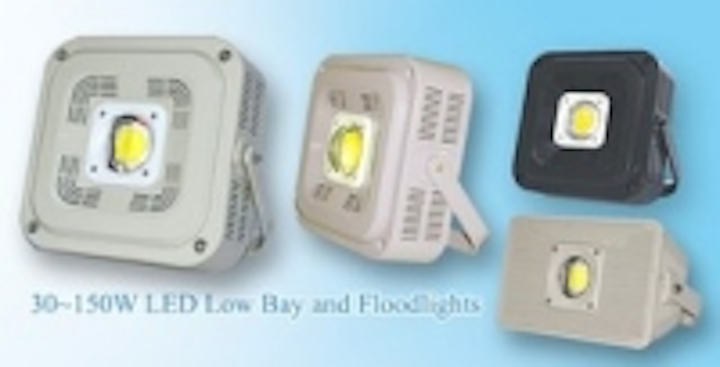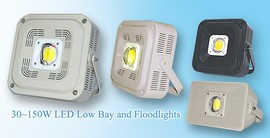 Date Announced: 15 Dec 2008
Everlite LED Lighting Co., Limited, a Chinese mainland led lighting manufacturer, located in eastern China, Zhejiang Province, recently issues its new product,75W~150W led low bay lamps.
The LED low bay lamp is designed for use in warehouses, stockrooms, parking garages, walk-in freezers and other applications that require reliable low maintenance lighting. With its cool white light, high color rendering index and instant on/off capabilities the led low bay provides excellent visibility, enhancing both the brightness and appearance of even the largest facilities.
Incorporating with the latest Multichip point source-like
LED's, the low bay lamp providing increased light output in small spaces. Coupled with Everlite's Patented Optic glass lenses, the low bay lamp distribute the light widely and evenly.
Thanks to the latest development of thermal management, Everlite initially combine the led packaging technology together with thermal management by designing the heat pipe cooling technology into the led packaging base. Thus, the heat generated by the led's can be drawn and conducted away from its junction instantly to the heat sink, which make the possibility of long life 50,000 hours of the led's.
The Low bay lamp is also designed waterproof with IP67 protection degree. With is flexible mounting bracket, it can be used as tunnel lights, outdoor floodlights.
The power supply for the lights is now under testing with UL standard, the whole fixture is expected to be UL listed in the first Quarter of 2009.
Everlite LED Lighting Co., Ltd, a company dedicated in led lighting fixtures manufacturing and exporting, located in Ningbo, China. Its product line covers, led street lights, led low bay lamps, led recessed downlights, dimmable high power led bulbs(MR16, GU10, PAR30, PAR38), LED grow lights, led candle. Its product mostly based on its own multi-chip led's, but also use CREE LED, SSC LED, and other led's that customers requested.
Contact
Jackie Zhang Sales Manager Tel: +86 574 6519 6933 Fax: +86 574 6519 5657
E-mail:jackie@globalsources.com
Web Site:www.everlite.cc