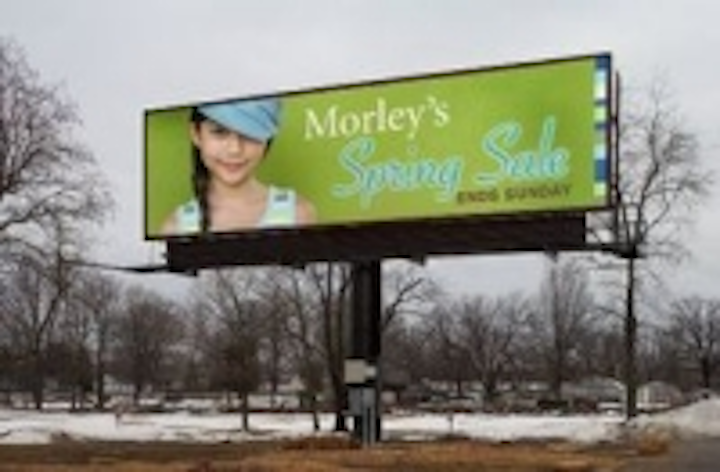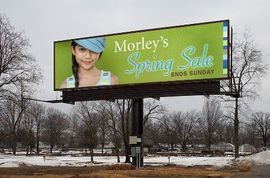 Date Announced: 16 Dec 2008
Watchfire Digital Outdoor Surpasses 100th Digital Billboard Sale
INDIANAPOLIS and DANVILLE, Ill. – (December 16, 2008) – A combination of new sales and returning customers has pushed Watchfire Digital Outdoor beyond 100 billboard sales in less than two years.
"Watchfire's success is unique because it's been built in large part on relationships with independent billboard operators," said Darrin Friskney, director of Watchfire Digital Outdoor. "Independent operators are not tied to corporate decision making. They often visit our factory themselves; they've experienced Watchfire's quality, easy installation, durability and their advertiser's response to the best digital image in the business. They chose to buy from Watchfire and they are referring us to their peers."
An example is Drury Southwest Signs (DSW Signs) of Cape Girardeau, Mo., who was Watchfire's first billboard customer. Almost two years later, the company became a repeat customer after ordering three additional 19mm, poster-sized boards for installation in southeast Missouri and southern Illinois.
DSW Signs purchased their first two digital billboards from Watchfire because of their rugged design and industry-wide reputation, built over the years in the on-premise LED sign business.
"We have been very pleased with the quality and dependability of the Watchfire billboards and the service we get from Watchfire has been good," said Jeff Bohnert, president of DSW Signs. "Also, our advertisers tell us our Watchfire boards look better than the competitive product in town. Having a better product makes selling the space easier for us."
Digital billboards are appealing to outdoor advertisers because they can be updated simply and remotely in minutes, using software and a high-speed Internet connection. Digital billboards also allow multiple advertisements on the same board, and because the messages can be changed quickly, they work well for advertisers with time-sensitive messages or multiple product lines.
Watchfire Digital Outdoor produces the industry's only 19mm pixel pitch billboard—which packs 768 LEDs into every sq. ft.—and is capable of producing 281 trillion colors, the most in the industry. It is the only manufacturer that fully encapsulates the LED module in a thick bed of silicone gel, which enables the LED boards to operate in extreme weather conditions: 180+ days completely submerged in water, 60 days in a salt-spray chamber, and temperatures ranging from -40° F to 120° F. In areas where heat and humidity are both high, the silicone gel encapsulation protects the boards from humidity and moisture, greatly improving projected reliability.
All Watchfire boards feature unique extruded aluminum cabinetry that comply with IBC 2006 codes and a streamlined electronics design that improves operation and simplifies maintenance. Watchfire's warranty, lead-times, customer support, and no-fee software are considered to be the best in the industry.
About Watchfire Digital Outdoor
Watchfire Digital Outdoor engineers and manufactures the best looking and most durable digital billboards available anywhere. The company is the digital billboard division of Watchfire by Time-O-Matic, which has been manufacturing outdoor electric signs for more than 75 years, has been manufacturing LED signs for 10 years, and has more than 12,000 outdoor LED signs in daily operation throughout North America. Watchfire Digital Outdoor is located in Danville, Ill. with marketing and sales operations in Indianapolis.
Contact
Linda Muskin Clarus Communications
E-mail:lmuskin@teamclarus.com
Web Site:wwww.watchfiredigitaloutdoor.com