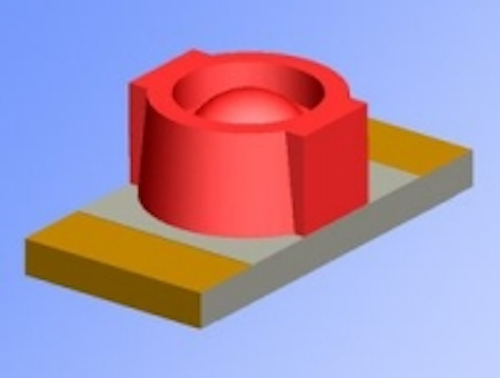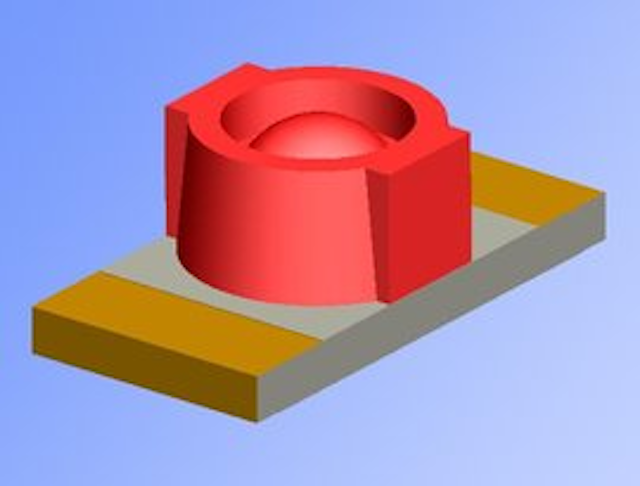 Date Announced: 12 Dec 2008
New 597 Series microLED® SMD LEDs reverse mount 1206 package in seven colors for high brightness applications
FARMINGDALE, NJ (December 12, 2008) – Dialight has introduced a new series of reverse-mount LED indication products created for the needs of electronic and industrial equipment manufacturers. Designed to help eliminate mixed-technology PC board processing, the 597 series microLED® SMD LEDs are RoHS compliant and compatible with automatic placement equipment as well as surface-mount reflow soldering processes. They also feature a gold plated termination finish.
Measuring 3.2mm x 1.6mm x 1.1mm the reverse mount 597 series microLEDs® are available in seven colors in AllnGaP and InGaN chip technology for high brightness applications. Their reverse-mount design allows them to channel light into applications such as light-pipes and backlighting where space is an expensive commodity.
Pricing is less than $0.10 per unit in production quantities. The 597-6XX1-60XF series is available on strips of 20 units or on 7" reels of 3000 units and is packaged in moisture bags for dry packaging per IPC/JEDEC J-STD-033, MSL 3. This product is available through Dialight's global network of distributors.
Contact
Bob Derringer - +1 732.751.5816
E-mail:rderringer@dialight.com
Web Site:www.dialight.com