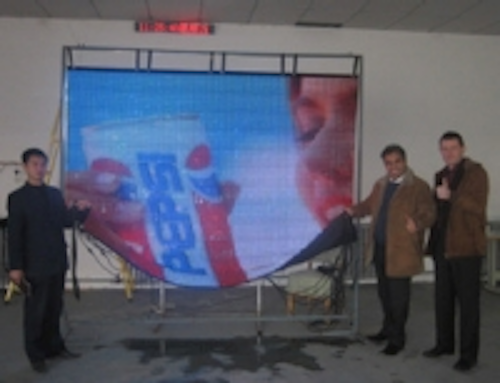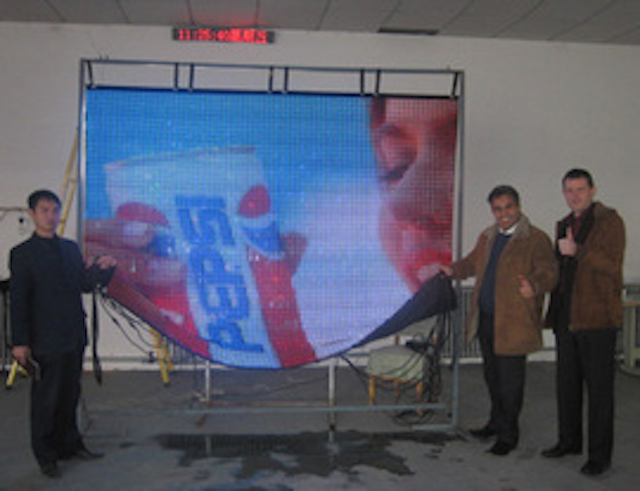 Date Announced: 19 Dec 2008
Have you ever seen the LED displayer that can be folded, curved and transformed?
We have developed a new kind of product—Flexible LED displayer.
It is our patent product. It may be the product that not found in the world now. It is very good to be used for a backdrop in vocal concerts, the studio halls in television station, singing and dancing halls and expositions. I recommend it to you now and I hope you will love it.
Flexible LED Curtain - our new patent product - is a lightweight and portable drapery, which is designed for TV station, concerts, special events background, bar, disco hall and advertisement. It is easily used for rapid deployment and transportation and is dedicated controlled by LED Studio control systems, which support live video format. Flexible LED display system has already aroused wild interest all over the world and gotten every lighting expert's recognize.
Contact
Fisher Beijing Huasun Optoelectronic Science Co., Ltd Yongshun Town, Tongzhou District, Beijing, P.R.China Tel:+86-13146411249 Fax: 010-89511635 E-mail: fisher2012@gmail.com MSN:yuchao622@hotmail.com
E-mail:yuchao622@hotmail.com
Web Site:www.hshining.com