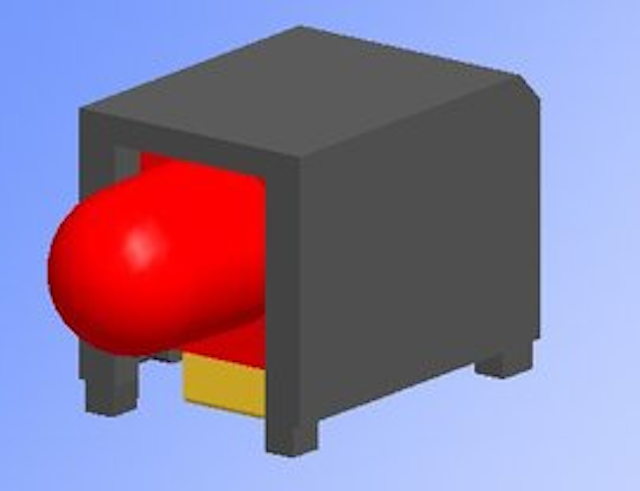 Date Announced: 15 Dec 2008
New 591 Series Prism® CBI® 2mA Low Current Surface Mount LED in four colors with round or square lens
FARMINGDALE, NJ – Dialight's 591 Series of surface-mount packaged LEDs has been expanded to include a patented Prism® LED designed with 2mA low-current and now features 4-color illumination in red, green, yellow and orange. Designed to help eliminate mixed technology PC board processing, the 3mm Prism® Series is compatible with automatic placement equipment as well as RoHS compliant surface-mount reflow soldering processes. The silicone lens in this Prism® Series mimics a typical 3mm through-hole LED lens and provides similar light diffusion and aesthetic appeal to the traditional through-hole LEDs used in circuit-board indication applications. It also uses a prismatic light-pipe in a black housing for enhanced contrast ratio.
The 591-2X04-XXXF is available in both 7" and 13" reels packaged on a 16mm tape per EIA-481-2. The 7" reels contain 400 pieces while the 13" reel has 1600 and parts are also available on tapes of 20 pieces. The storage and operating temperature ranges are both from -40ºC to +100ºC.
Pricing is less than $0.50 per unit in production quantities. The 591-2X04-XXXF is available with either a square or round lens and delivery of production quantities is 4 to 6 weeks after receipt of order. This product is available through Dialight's global network of distributors.
Contact
Bob Derringer Ph: +1 732.751.5816
E-mail:rderringer@dialight.com
Web Site:www.dialight.com