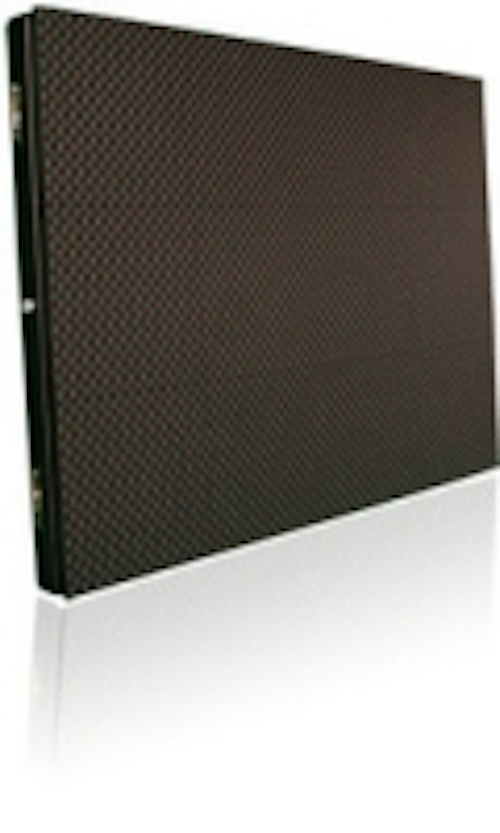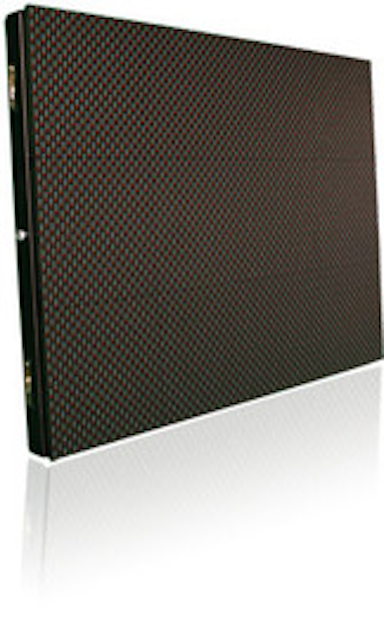 Date Announced: 22 Dec 2008
BROOKINGS, S.D. – December 22, 2008 – Daktronics
Inc. announced today that GoVision, a leading provider of large-scale LED video walls and mobile units, has partnered with Texas Christian University in a mutually beneficial revenue-sharing agreement tied to the school's new Daktronics PST-12HD LED scoreboard screen. In a unique business partnership, GoVision will add the modular video panels to its rental inventory during the football team's offseason and other down times, and share a portion of its revenues with the university.
"It's a true win-win partnership that benefits both parties," said Chris Curtis, president of GoVision (www.jumbo.tv). "We get additional state-of-the-art inventory for our clients without the capital outlay. TCU gets a revenue windfall from equipment that would otherwise be sitting unused."
Earlier this year, TCU re-fitted the scoreboard at Amon G. Carter Stadium to accommodate the new 18' x 32' modular screen it purchased from Daktronics Inc. (Nasdaq-DAKT) of Brookings, S.D. The panels match GoVision's existing PST-12HD screens, making them an ideal fit for the company's rental inventory.
"We're very pleased with our partnership with GoVision," said Danny Morrison, Athletic Director for TCU. "We've had a great relationship with Chris and his team for years and trust them implicitly. The new screen is fantastic, but it wasn't inexpensive. Our ability to offset some of those costs by sharing revenue with GoVision is good for the university and our athletic program."
As the lightest weight panel of its kind, the PST-12HD is an ideal solution for concert touring, corporate events, award shows, festivals and sporting events. The product features 7,500 nits of intensity, color calibration for cross-rental, a revolutionary pixel layout for greater contrast, superior viewing angles and 19-bit image processing for industry-leading image quality. Building with thin, light panels speeds the setup and teardown process, minimizes cabling requirements, reduces overall display weight and provides an economical crating and shipping solution.
"The PST series has been receiving very positive reviews from the rental and staging industry," said Myron Linde, Daktronics Mobile and Modular Sales Manager. "The TCU-GoVision partnership is a truly innovative approach that should serve as a model for similar sharing agreements."
GoVision offers complete production services and equipment to enhance any event through the use of LED video screens. With an already comprehensive rental inventory, including the largest high definition mobile LED display in North America ("GoBigger") featuring a Daktronics HD-16 LED display, and the addition of TCU's PST-12HD panels, GoVison has video solutions for any event at nearly any budget.
About GoVision™
GoVision L.P. (www.jumbo.tv) provides affordable day or night, larger-than-life video broadcast for outdoor and indoor events nationwide through state-of-the-art LED walls and a fleet of custom-built mobile units. GoVision's fleet ranges from GoBigger, the world's largest mobile high-definition LED screen, to GoTron, a 9' x 12' screen perfect for events with smaller crowds and budgets, and everything in between. GoVision has been a prominent part of countless national events, including the 55th Presidential Inauguration, the Breeders' Cup, Olympic Torch Relay, NCAA Final Four, Dallas Cowboys halftime shows, and Lance Armstrong's Ride for the Roses. The Keller, Texas-based company is also the official screen provider of Texas Motor Speedway, the University of Oklahoma and San Jose State football teams, and several PGA tournaments.
About Daktronics
Daktronics is recognized as the world's leading provider for full-color LED video systems. Such Daktronics systems, used in both modular and fixed-installation applications, feature a host of patented manufacturing, image processing and control system techniques and technologies that provide it a significant competitive advantage in the LED video marketplace. Since 2001, independent market research conducted by iSuppli Corp. lists Daktronics as the world's leading provider of large screen LED video display systems.
Contact
MEDIA RELATIONS: Joni Diekmann Mobile & Modular Marketing tel (605) 969-3927
E-mail:jdiekma@daktronics.com
Web Site:www.daktronics.com