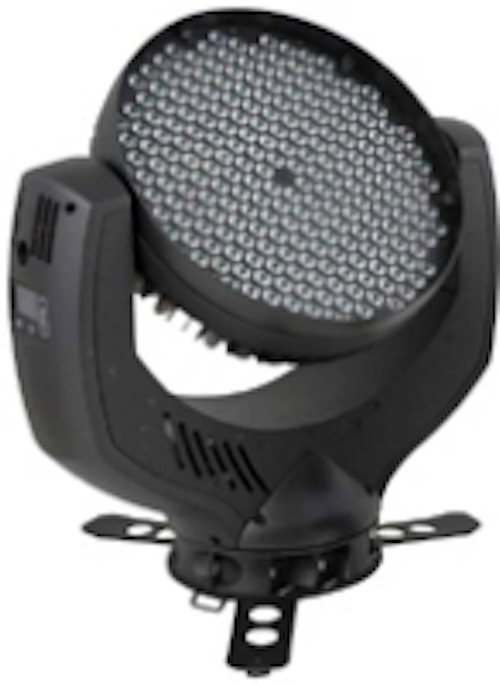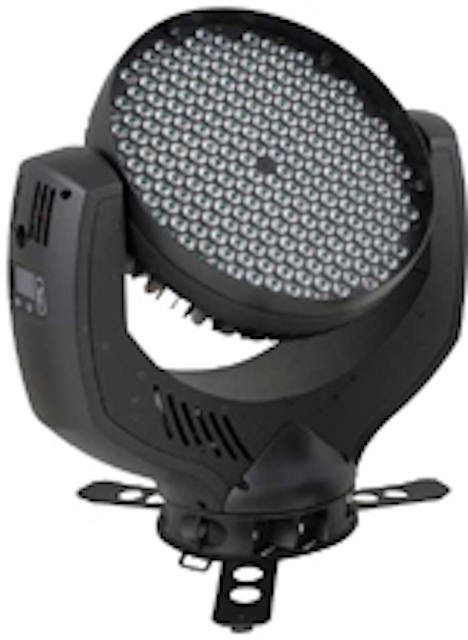 Date Announced: 11 Dec 2008
LOS ANGELES --Introduced at the LDI conference in late November, the Impression XL lives up to the legacy of its predecessor the Impression, which set a new standard for moving head LED fixtures. What makes the Impression XL so special? Its compact size, for one, which allows it to be used in applications where space is at a premium. On top of that, it has set a new standard for brightness in its category with an incredible output equal to 1,200 watt discharge fixtures, color to color with more saturation and beauty.
Following in the Impression's footsteps, the new little light was greeted with some big expectations at LDI. Few moving head fixtures have ever had the impact of the Elation Impression when it was introduced a little over a year ago. Proving itself at high profile applications like the Jay-Z/ Mary J. Blige, John Mayer and Melissa Etheridge tours, to name a few -- the Impression attracted worldwide praise and redefined the role of moving head fixtures in touring events.
The Impression XL has met all expectations brilliantly – and in an earth friendly fashion, thanks to its low power draw. "The Impression XL is the world's brightest compact color changing wash light moving head today," said Eric Loader, National Sales Director of Elation Professional.
According to Loader, the Impression XL addresses a major trend. "As the use of professional lighting has spread to a wider variety of different applications, we've seen a growing demand for compact products designed to work in tight spaces. Lighting designers want more compact products, but they don't want to sacrifice performance for the sake of compactness. They still want all the features and all the light output they've come to expect from bigger features. The Impression XL doesn't disappoint in this regard."
With lights provided by 240 Luxeon K2 high performance LEDs (78 red, 84 green and 78 blue), this high power RGB LED moving head wash will bathe any stage, hall or other venue in brilliant light providing more than double the lumen output of the standard Impression. At the same time, its compact size makes it perfectly suited for designers who want to create a lot of light, but don't have a lot of space. The light/space ratio issue seems more common than ever today as the use of exciting lighting becomes more prevalent, even at quarters that are not well endowed with elbow room.
Offering all of the earth-friendly benefits of LED fixtures, the Impression XL has a low power draw and long (100,000 hour) LED lamp life. The unit also features 14 DMX channels, a 10° lens standard or 25° lens kit option, backlit graphic LCD, a convenient scroll wheel menu control, a 660 degree pan by a 330 degree tilt, and a fast pan/tilt with feedback. At full power, the Impression XL pulls 1,000VA and is capable of running from 100-24v auto sensing power.
There are many reasons to be impressed with the name Impression, now with the new Impression XL, another exciting one has been added to the list.
The Impression XL has a suggested price of $1,599.95.
Contact
Elation Professional Ph: toll-free 1-866-245-6726
E-mail:info@elationlighting.com
Web Site:www.elationlighting.com