enLux Lighting Introduces New Down Light LED Module at PCBC 2008, San Francisco
Jun 12th, 2008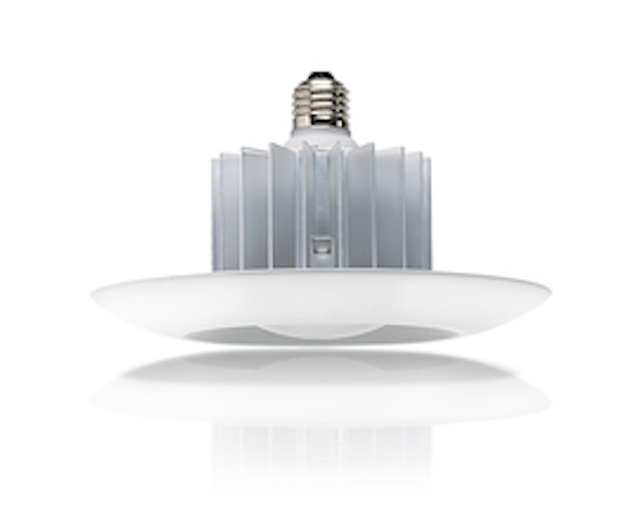 Date Announced: 12 Jun 2008
enLux™ Lighting, the award-winning innovator in LED (light emitting diode) technology has announced the international release of their RAGB Down Light LED Module.
Designed for residential and commercial recessed fixtures, for new home construction or replacement in existing recessed cans, the Down Light LED Module is a lighting solution advancement that is cost effective. Fitting most five or six inch recessed housings without modification, the Down Light LED Module is easy to install and its flush ceiling mounted trim is available in standard and custom colors.
enLux Lighting is introducing the RAGB Down Light LED Series, showcasing the DL6 at the PCBC show, June 24 –June 27 in San Francisco, CA. Visitors to the booth (#7641) will see a demonstration of the enLux RAGB Down Light LED Module.
The enLux Down Light LED Module is available in three tones of white light – Warm (2700K), Neutral (3500K), and Cool (4500K) for general illumination lighting; and for accent and ambiance décor lighting in standard colors of red, amber, green, blue and custom colors from the CIE 1931 Chromaticity Chart. The enLux Down Light LED Module exceeds industry lighting performance standards with 700 Lumens of output. It boasts a 160 degree beam spread, while only using 15 Watts of power consumption. This Down Light LED Module replaces inefficient incandescent and fluorescent lighting with enLux's patented RAGB technology, providing excellent visual performance and high color rendering.
The enLux RAGB LED technology mixes Red, Amber, Green and Blue LEDs, making the white light. "Our RAGB technology is based on state-of-the-art optical mixing, emitting uniform, vivid white or color light", states DJ Chou, Director of Engineering at enLux Lighting. "enLux Lighting is the first to use Chip-on-Board applications in the Lighting Industry."
The enLux RAGB Down Light LED Module saves more than 70% energy compared to incandescent lighting for new and remodeled houses.
In addition to the standard screw base, the enLux Down Light LED Module is available in a GU-24 pin base model to insure that only high energy efficient lights are specified and used in ENERGY STAR qualified houses and buildings. Also exceeding California Title 24 Energy Efficiency and Performance Requirements, the enLux Down Light LED Module is the lightest weight among similar down light LED products.
All enLux LED Lighting products are environmentally friendly and "green", including the new Down Light LED Module. enLux products are 100% recyclable and do not contain any toxic gases or hazardous materials, meeting compliance with California Title 22 Hazardous Waste Requirements, contrary to incandescent and fluorescent light bulbs. Important to new home construction and existing home reconstruction, fewer circuit breakers are needed and no ballast, separate wiring or transformer is required for the installation of the enLux Down Light LED Module.
"In today's average new home, more than 30 down lights are often used and many times they are hard to reach", states architectural designer Ronald Mascenti. "Consequently, the long life of the enLux LED Down Lights (50,000 hours or 17 years, 8 hours a day) means less frequent light burn-out and less light replacement by the home owner over conventional lighting, not to mention the saved energy cost in today's energy intensive economy."
Contact
Bonnie Quick -- Phone: 480/733-8065 ext 251 E-mail: bquick@enluxled.com Ronald Mascenti -- Phone: 480/733-8065 ext 252 E-mail: r.mascenti@enluxled.com Ilana Gonen -- Phone: 480/733-8065 ext 204 E-mail: igonen@enluxled.com
E-mail:igonen@enluxled.com
Web Site:www.enluxled.com