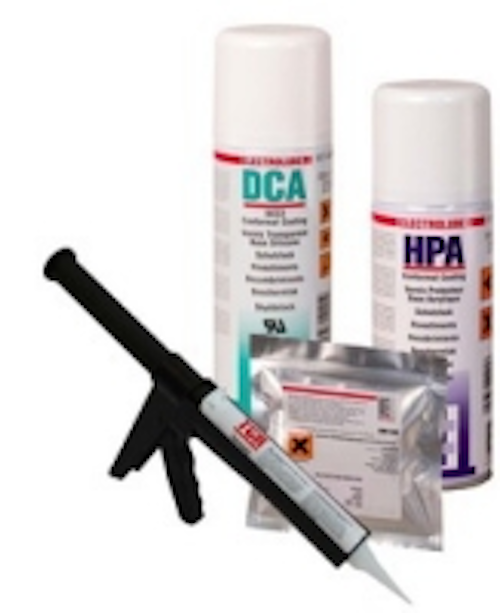 Date Announced: 24 Jun 2008
As electronic circuits have become more complex and powerful, the range of applications for thermally conductive materials has greatly increased. Advances have resulted in greater heat generation, which must be drawn away from the components quickly and efficiently to ensure long term reliability and operating efficiency. One area where thermal management is increasingly paramount is the LED industry.
Electrolube, the electro-chemicals manufacturer, has created thermal management products to prevent thermal stress in LED lights, to improve efficiency and light output and to extend the lifetime of the LED. When LED heat intensifies, it has a significant impact. For instance, the forward voltage will begin to decrease which can impose on driver components causing their temperature to rise.
As the LED temperature escalates, the optical wavelength can change causing LED lights to differ in appearance, orange may appear red and white LED lights can look almost blue. Insufficient thermal management for LEDs will typically result in catastrophic failure. This can be prevented by efficiently transferring as much heat as possible away from the LED.
Electrolube's thermal management range successfully addresses heat transfer for LEDs and includes TCR, a high strength RTV; UR5562, water white polyurethane resin; DCA, a modified silicone conformal coating and HPA, a flexible, fast-drying transparent acrylic conformal coating. The Electrolube team will be exhibiting at the NEW show, stand G50, where visitors are welcome to talk through thermal management issues and take a look at products from the thermal management range.
For more information about Electrolube, please visit www.electrolube.com.
Contact
Karen Harrison Marketing Manager Electrolube Kingsbury Park Midland Road Swadlincote Derbyshire DE11 0AN Tel: 01283 222111 Fax: 01283 550177
E-mail:karen.harrison@hkw.co.uk
Web Site:www.electrolube.com