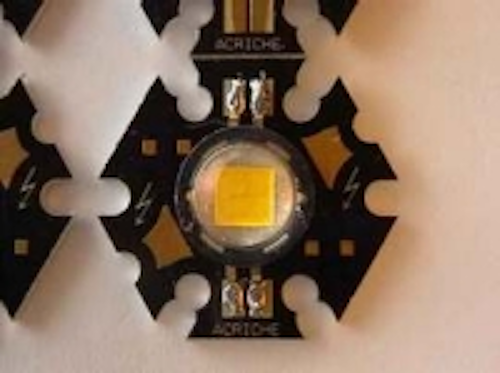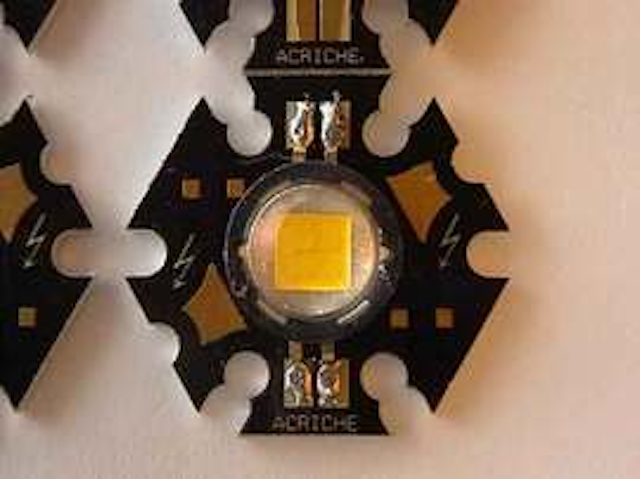 Date Announced: 03 Jun 2008
GK Technik announces today, that they have designed a new MCPCB, which fits to the Acriche LED from Seoul Semiconductor.
"We have made a new, very careful design, to continue the VDE-, CE- and TUV proven design from SSC", states Mr. Juergen Krueger, co-founder of Fa. GK Technik. "The new aluminum MCPCB can be directly connected to 230V AC."
The new MCPCB is a combined design, it contains the needed resistors and fits to the upcoming lenses for 26,5mm diameter. The panel contains 30 pieces of this MCPCB, and the data for automatic populating, and for the solder- stancel as well, are available free of charge. This new MCPCB is available from stock.
Contact Fa. GK Technik today for your quotation! Also, do not hasitate to ask for your own OEM-design.
About Fa. GK Technik:
Established 2004, Fa. GK Technik is very professional in designing MCPCBs. The designs are all made precisely in Germany, while the production is made very accurate and cost-effective in China. All used materials are RoHS-conform and UL-listed. Production facility is ISO9000-certified. Fa. GK Technik produces every week thousands of MCPCBs and is your reliable partner for your designs.
Contact
Fa. GK Technik Bürgermeister-Bohl-Str. 31 D-86157 Augsburg, Germany Tel. +49-(0)821-2183461 Fax. +49-(0)821-2193344
E-mail:jk@elektronik-von-gk.de
Web Site:www.elektronik-von-gk.de