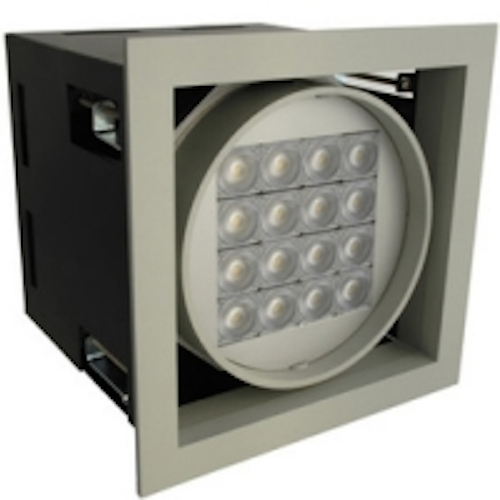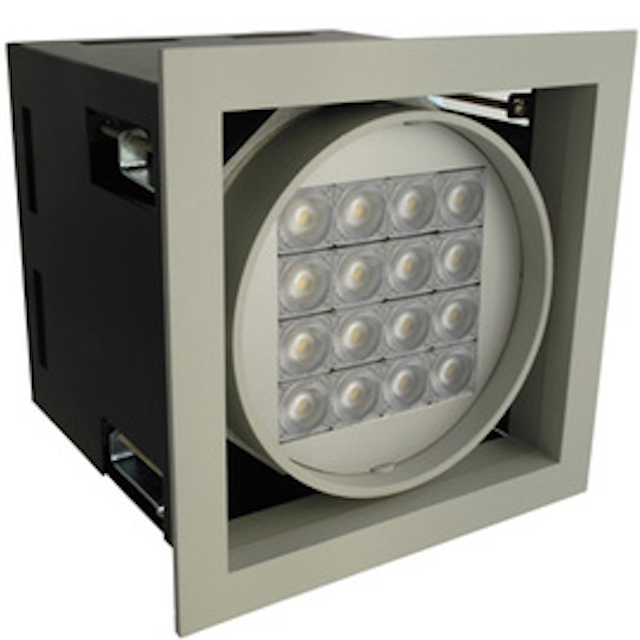 Date Announced: 12 Jun 2008
The Grid 1640 from Digilin Australia is a recessed LED downlight that brings a viable LED lighting alternative to the world of commercial lighting to replace discharge or compact fluorescent luminaires.
As with all LED lighting, the GRID 1640 benefits the end user with a long lifespan and reduced running costs, but in particular commercial applications benefit from a reduction in maintenance costs, and occupational health and safety issues relating to maintenance. Furthermore, the GRID 1640 has instant start up, be it from initial turn on or after a power outage.
With Digilin's expertise in engineering and lighting design, the GRID 1640 has been designed to ensure the high power LED's are operating within the manufacturers recommendations for a projected lifespan of 50,000hrs, retaining 70% (of their initial 2400+ lumens) performance, without the need for regular lamp changes or maintenance during this time. All this with a total power consumption of only 40W, providing reduced running costs to the end user in comparison to traditional lighting solutions.
The GRID 1640's superior beam control provides 5 beam spreads ranging from a narrow 12° spot through to an extra wide 60°. Further to this, the beam has an adjustable +/- 28° tilt. It is available in a warm, neutral or cool white (3200K, 4300K or and 6000K respectively). The combination of these options makes the GRID 1640 suitable for almost any commercial lighting application.
Contact
Digilin Australia 37 Oxford St Bulimba Qld, 4171 +617 3899 1267
E-mail:craig@digilin.com.au
Web Site:www.digilin.com.au/products.asp?name=GRID1640 LED Downlight