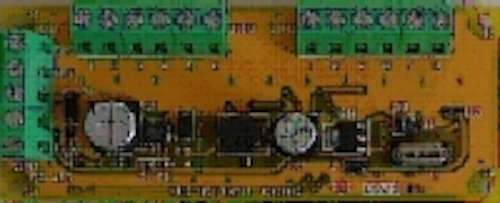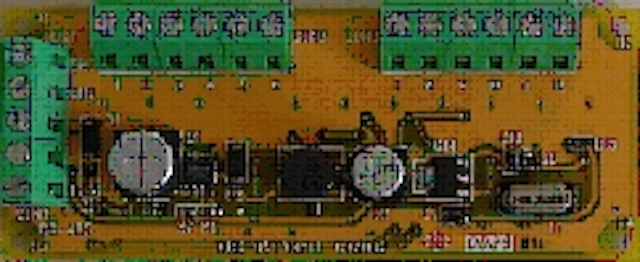 Date Announced: 18 Sep 2008
ARC Solid-State Lighting, the professional provider of LED driver and controller, announces a new LED lighting controller-CA3002,with the combination of 12-CH driving and control functions, it is very suitable for ENERGY-SAVING LED Signage and makes yours become a unique one to catch everyone's attention. CA3002 is extremely easy to install and support daisy-chain mode to upgrade the supporting channels. With MiniLCS, the lighting-effect-editing software, you can create your own lighting effects to make LED signage not only a signage but also an art work!
CA3002 Features
• 12 channels full color LED controller.
• 1 Built-in and 1 user-defined lighting effects.
• 4096 levels of gray scale with smooth color transitions.
• 2A driving capacity each channel, and total can drive up to 24A.
• Can be connected up to 32 sets of CA3002;control capacity is up to 384 channels.
Energy Saving issue has become a major task, so more and more traditional lighting, like incandescent lamps, is replaced by trendy LED lighting. Some official association has found out a fact, which is, there are still doubts of the energy-saving efficiency of LED lighting, on the other hand, it means LED lighting is definitely the trend and there are some misunderstandings of LED lighting. In fact, for general lighting, we have many steps to go, but the economy of scale and the improvement of LED technology grow up very quick, no one can avoid this trend. From the very beginning until this moment, LED technology is mature enough for decorative lighting, it not only replace traditional lighting, but also offer more additional values than traditional one.
CA3002 MINI Controller makes your LED Signage greatly reinforced! If your LED has only ON/OFF function, then you waste it too much. Having CA3002 MINI Controller, you can make your idea come true and through MiniLCS to create lighting effects for your full color LED lighting fixture RGB, RGBA or single color ones. It is really simple to design lighting!
For example, if your LED Signage includes 3 letters "ARC", then you can set every single letter as a independent RGB full color, which means you use 3X3=9 channels and one CA3002 can get this job done. We provide 2 types CA3002, one is PCB type, another is water-proof housing type.
Of course, CA3002 can be applied in several different area, just depends on your need and the best part is, it does not cost a lot, but can make your LED lighting worthful.
CA3002 Applications
-LED Signage
-Commercial lighting design
-City lighting design
For detail product specifications, please visit product website CA3002MINI Controller
About ARC SSL
ARC Solid-State Lighting was founded in Jan, 2007 in Taipei, Taiwan. We focus on the LED lighting controller and opto-electronic design and development to provide appropriate solutions for LED Lighting applications. Among the wide range of opto-electronic devices, ARC SSL chooses LED lighting applications as the axis for technology development and explores the advanced software and control system technology to outperform the advantages of LED lighting devices.
Contact
Claire Chen, Marketing Specialist
E-mail:clairechen@arclight.com.tw
Web Site:www.arclight.com.tw