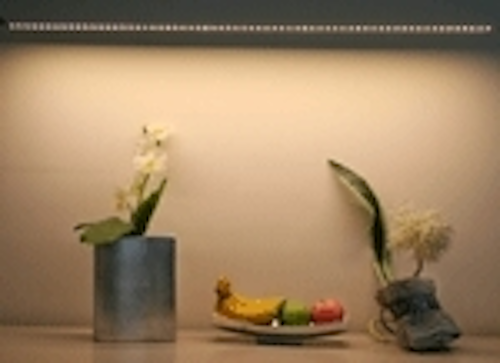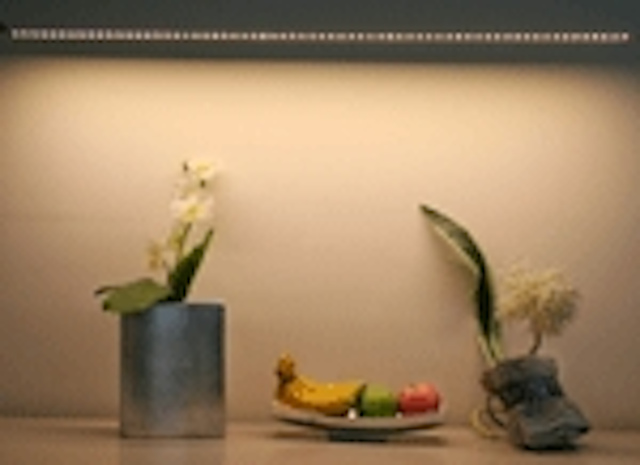 Date Announced: 24 Sep 2008
With the newly introduced PLCC Lightbar from Edison Opto, users can now fashion their own choices of lighting without the excess limitation of a lighting fixture. The PLCC Lightbar features multi-chips packaged 5050 PLCC SMDs on an extruded heat-sink 20mm (0.8") wide and length up to 120cm (47.2"). The plastic caps at both ends of the heat-sink combine with the slim linear are designed specifically to allow easy screw-tight installation at compact spaces where traditional light source cannot fit in.
PLCC Lightbar are available in red, yellow, green, blue, white, neutral white and warm white for application such as under-cabinet lighting, cove lighting and wall washing. Moreover, additional fine-tuned high color rendering index (CRI) version of white, neutral white and warm white all make PLCC Lightbar the ideal lighting choice for vividly displaying fruit and vegetables and/or refrigeration products, presenting the true color of the products and reflecting the freshness of goods.
Edison Opto PLCC Lightbars have five models with varying length from 120cm (47.2") to 30cm (11.8"). All five models are to be driven with an adapter with 24VDC output. Different choices of Lightbar and their relevant electrical specifications are outline in table below.
24VDC 30cm (11.8") 3.8W 160mA
45cm (17.7") 5.8W 240mA
60cm (23.6") 7.7W 320mA
90cm (35.4") 11W 480mA
120cm (47.2") 15W 640mA
1. DC Adapters are sold separately as an accessory to the PLCC Lightbar.
Contact
About Edison Opto Edison Opto is a leading high power LED manufacturer and a solution provider experienced in optical design and thermal management for the emerging SSL market. With R&D headquarter in Taiwan, production capabilities in Dong Guan, China, as well as distribution network over twenty-six countries, Edison Opto offers a diverse range of high power LED products to worldwide commercial, industrial, retail, and residential markets. For more information, visit www.edison-opto.com.tw
E-mail:jillhsu@edison-opto.com.tw
Web Site:www.edison-opto.com.tw