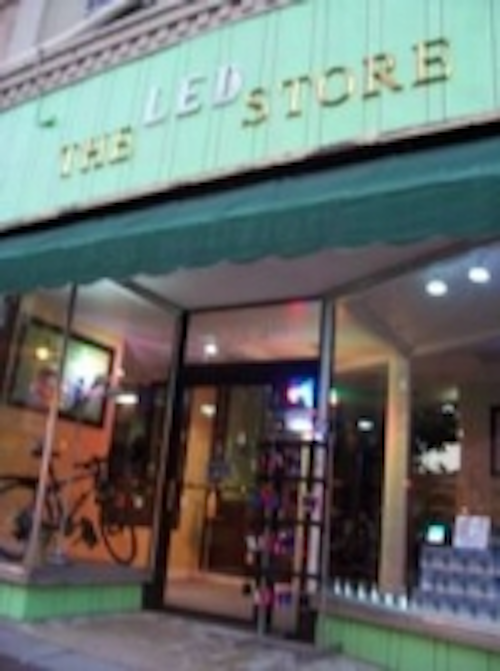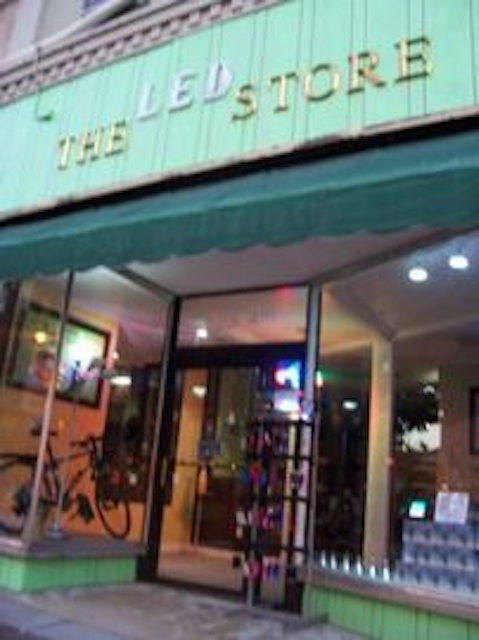 Date Announced: 21 Sep 2008
By CHRIS HUBBUCH / chubbuch@lacrossetribune.com
Luke Storbakken wants to sell you a light bulb. Not just any old light bulb, but a new, expensive and environmentally-friendly bulb.
Last month, Storbakken opened The LED Store at 123 S. Fourth St., a retail operation that sells exclusively LED lighting.
LEDs — or light-emitting diodes — have been around for years. The red "on" light on your TV or the dots that form numbers on your digital clock? Those are LEDs. But recent advances have led to new applications for the solid-state lighting devices. Brighter and longer lasting than standard bulbs, LEDs have become the new standard for traffic signals.
Storbakken is ready to bring them into homes, offices and factories. He's not aware of any other exclusively LED retailers in the Midwest but is convinced there is a market.
The 29-year-old entrepreneur said his concern for the environment motivated him to sell LED lighting, which is about four times more efficient than traditional incandescent lighting. And unlike new energy-efficient compact fluorescent bulbs, LEDs don't contain mercury.
Household LED bulbs sell for about $9 to $25 apiece. That may be a sticking point for price-conscious shoppers, who can buy a regular tungsten bulb for about $1. But those LED bulbs are designed to last about 50 times as long as a standard bulb.
Storbakken's office in the back of his store is cave-like. A 5-watt LED bulb bathes Storbakken's desk in a cool blue light equivalent to that produced by a 40-watt incandescent bulb. He leaves the fluorescent ceiling lights off for now. Although there are LED alternatives for those fixtures, he hasn't gotten around to swapping them out.
The U.S. Department of Energy estimates that if every 60 watt bulb in the country were replaced with LEDs, the energy savings would be nearly double the annual electricity consumption of Las Vegas. Last year, the department announced a prize competition to spur development of LED technology.
Storbakken, a 1997 Westby graduate, attended Western Technical College before heading to New York to study acting.
A little more than a year ago, he launched a Web site, www.directlights.net, selling LED flashlights.
Storbakken has two full-time and three part-time employees, including himself. He's adding new products every month and hopes eventually to expand his business to include solar and wind energy consulting.
He doesn't expect to survive on walk-in business but sees the small storefront as a living billboard.
His target market is commercial and industrial accounts, Storbakken said.
A traditional 400 watt high bay light like the ones used in factories or big box stores sell for around $200 apiece. A comparable LED version costs $500 to $700. But it uses only a fifth as much energy and lasts up to five times as long.
Last year, Sentry Equipment Corp. opened a new 51,000 square-foot factory in Oconomowoc, Wis., outfitted with LED lighting. The lights cost about $13,000 more than traditional alternatives, but the company is saving about $7,000 a year in electricity costs, said President Michael Farrell.
More significant is the cost of maintenance, Farrell said. The LED fixtures have a 55,000-hour lifespan, making them ideal for applications like outdoor lighting, where a hoist is required for replacement.
The City of La Crosse uses LED bulbs in its traffic signals and is currently looking into LED lighting for its municipal parking garages, said Tony Hutchens, assistant director of public works.
So far, Storbakken said he's had inquiries from churches, schools and businesses curious about the applications for the technology.
Contact
The LED Store 123 4th st LaCrosse WI 54601 608-785-0919
E-mail:sales@directlights.net
Web Site:www.directlights.net