Altman Rentals New Spectra CYC 100 LED Luminaires Already in High Demand
Sep 25th, 2008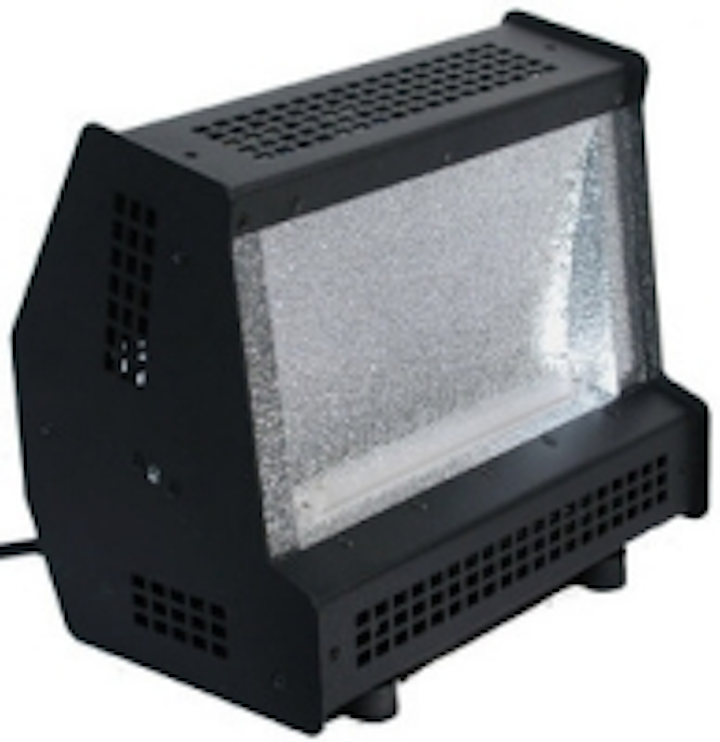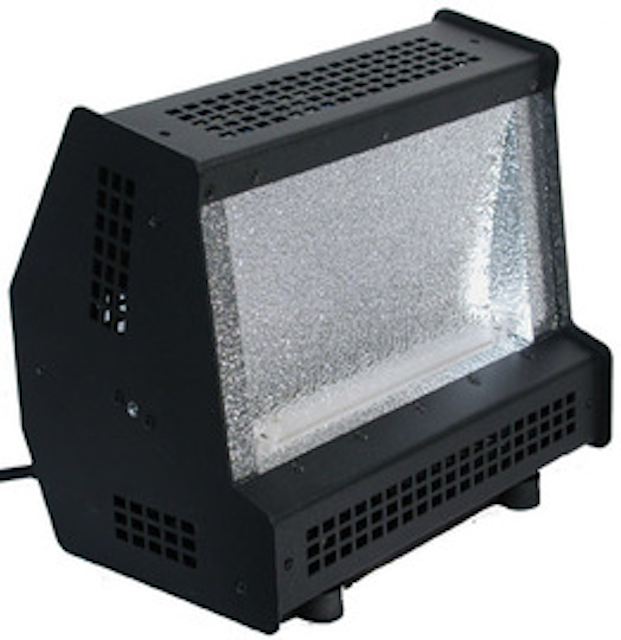 Date Announced: 25 Sep 2008
Yonkers, NY —— Altman Rentals continues the expansion of its inventory of LED products. Already boasting one of the largest inventories of the Altman Lighting SpectraPARs and an extensive inventory of the Philips Solid State Lighting Solutions' Touring Versions of the ColorBlast and ColorBlaze LED products, Altman Rentals latest acquisition is the Altman Lighting Spectra CYC 100, an LED cyclorama/wall wash luminaire.
"We continue to have a very positive response to our inventory of LED products and see more and more designers requesting them on their shop orders," says Leigh Mundy-Fretz, Director of Rental Operations for Altman Rentals. "The Spectra CYC fits nicely in with our extensive range of LED products and is a great solution to a number of challenges, availability of power being a large one. Also it offers a great way to easily choose colors. We continue to research the technology and listen to our customer's feedback on equipment needs. We know we have answered some of those needs with the addition of the Spectra CYC. They are in high demand already and have been used on several fast-paced projects."
The 100-Watt unit utilizes red, green, blue 3-Watt and amber 1-Watt Luxeon Rebel LEDs for a broad wash of color. The Spectra CYC blends colors via a patent-pending LED lens which smoothes the output and reduces pixelization. It features an on-board power supply eliminating the need for separate power supplies and power can be daisy chained thru 10 units.
The Spectra CYC 100 is designed for use on 4' centers, but individual units can be linked side by side for greater saturation of light. The Spectra CYC 100 is compatible with both DMX and RDM protocols and comes complete with a library of pre-programmed single colors to various color mixes. Units are designed for both floor and sky cyc applications. The Spectra CYC is built in the USA and is pending UL and cUL listings. It measures 11"H x 13.5"W x 6.4" D.
The Altman Spectra CYC 100 was recently used by lighting designer Shawn Kaufman of Bernhard Link Theatrical during the recent New York Mercedes-Benz Fashion Week. "We used them on the shows for Gen Art, J. Mendel, Vena Cava and at the Be Eco Chic event at the Museum of Natural History," says Kaufman. There is a lot about the Spectra CYC that Kaufman likes. "It is a really bright unit; it has a wide spread; it is just a very even wash unit. Also, the colors are really great. Pretty much everything about it we like." Kaufman sees the Spectra CYC as a design solution for his clients' needs. "What we are getting into now is that everybody wants to be able to have dynamic color ranges or dynamic color changing in shows. This fixture has a stand-alone mode that allows us to light up a bar with an even wash, set it to a specific color that the client likes and walk away. Also, it allows us to go to a wall or a cyc and be able to get an even coverage without a lot of equipment. With the Spectra CYC we were able to bring it from gig to gig and we just set the color and the intensity without having to know a lot about the layout ahead of time. Often we used it as a stand-alone unit and let it do what it needed to do. It gave us flexibility." The ability to change the color easily at the unit is also a big plus for Kaufman. "We have clients that want a specific color and often on site they want the ability to change colors as well."
The Spectra CYC was also on the equipment list of lighting designer Bruce Ferri of New York City Lites for the Food Network's Ultimate Recipe Showdown 2. "There was an adjacent interview area where the DP needed to have quick and efficient color control over the cyc they were using as background," explains Ferri. "I was able to give him the options of mixing any color he needed without having to change gels in between interviews by providing the Spectra CYC. I really like the unit because you can get any color that you want. I like the fact that it is four-color rather than just three-color, meaning you can mix better ranges of warm colors, especially ambers. I always find that a three-color wash fixture is very limited in ambers on television." Ferri also knows that demand for these fixtures will only increase from his own experience. "Altman Rentals is always really accommodating and easy to work with; this time they were super accommodating. Because it was Fashion Week in New York the Spectra CYCs were in high demand, but Randy and Leigh made sure I got what I needed and I really appreciated it."
"We are seeing that our customers are using more and more LED products on events and fashion shows," says Randy Altman, President of Altman Rentals. "While lighting designers in television are also using them in greater numbers. Pretty much anywhere that has limited power is the right venue for LED lighting products. Altman Rentals is committed to stocking and being able to supply our clients with the technology they want, when they need it."
For more information on the Altman Spectra CYC or other LED products, rental specials, and how Altman Rentals can help with your next production, please contact Leigh Mundy-Fretz at 914-803-2330 cell, 914-476-7368 x 131, or via e-mail at lfretz@altmanrentals.com.
Altman Rentals has been supplying the entertainment industry with rental lighting equipment for over 40 years. They have a full line of lighting fixtures for theatre, churches, events, TV/film, and concerts. They don't just stop at the Altman name; they proudly carry a wide selection of manufacturers with over 50 top name companies represented in their inventory. They carry a wide selection of dimming, control, wireless DMX, automated lighting, distribution, grip equipment, followspots, and expendables. They also offer a full range of LED fixtures. For more information on Altman Rentals, visit www.altmanrentals.com.
Contact
Altman Rentals, Inc. 57 Alexander Street Yonkers, NY 10701 Phone: 914-476-RENT (7368) Fax: 914-375-0381
E-mail:michael@eddymarketing.com
Web Site:www.altmanrentals.com