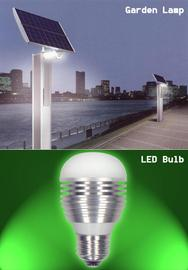 Date Announced: 04 Sep 2008
SHECOM has most reliable, bright and excellent quality Street Lights based on LED/Battery/Solar Power, which can also be used for gardens, entrances, sidewalks, etc,
Newly developed parts, R&D, transporting and installing the product is still expensive for common man to just plug and enjoy the illumination for free. Initial costs are the main reason for delay in purchasing the product although illumination is Free.
SHECOM think that corporate advertisements and institutional support for volume purchases and commitment to C02 reduction can immediately pave a way for LED/Battery/Solar power based lighting system.
SHECOM has most rugged reliable parts, wonderful designs and working plans, all Made in Japan to meet the lighting challenges of the world. Please feel free to contact
SHECOM for detailed specifications and be proud to own the system with certifications from worldwide authorities.
Buy a complete unit Made in Japan or looking at expensive Japanese labor and transportation system, it is possible to order only parts and know-how from SHECOM Japan but fabricate and assemble Steel/ Stainless/Aluminum Poles in labor-intensive countries or in your own country with detailed plans from SHECOM Japan for the same. SHECOM will provide specifications to qualified customers. Each SHECOM lamp pole with illumination equivalent to 32watts Fluorescent lamp is sufficient to brighten the area, which can be in multiple installations at customers' option.
SHECOM also has wonderful wide range of LED based lighting modules, flood lights, spot lights, down lights, approach lights, tube lights, bulbs with E26/E17 sockets, converters, etc., all Made in Japan.
Contact
Yagi, SHECOM k.k. SHECOM Bldg., 2-22, Kotono-cho, 3chome, Chuo-ku, Kobe 651-0094 Japan, Phone: +81-78-232-1974 Fax: +81-78-232-1974
E-mail:yagi@shecom.co.jp
Web Site:www.shecom.co.jp