DSM launches a new Stanyl® grade for LED applications: Stanyl LED 1551
Sep 1st, 2008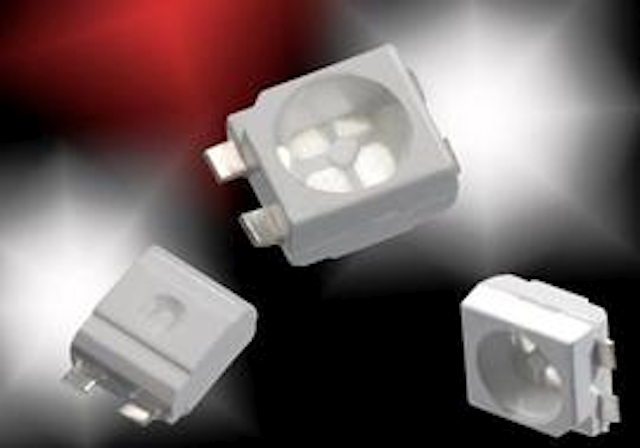 Date Announced: 01 Sep 2008
DSM Engineering Plastics today announced the launch of Stanyl® LED 1551, the latest grade of Stanyl used in plastic lead chip carriers (PLCC) for high brightness LEDs.
These LEDs are conventionally selected for back lighting LCD display panels used in Mobile phones, PDAs, notebook PCs and hand held devices.
The launch of Stanyl LED 1551 is in line with DSM's drive to fully understand customers' emerging needs and quickly address trends in these fast changing markets with new grades.
Sanjay Jain, Product Manager – Stanyl, DSM Engineering Plastics Asia Pacific, elaborates "According to our benchmark testing of competitive grades, this is the best grade available for SMT PLCC packages for side view and top view high brightness LEDs targeted at LCD panels up to 16 inch size. This has been confirmed by key customers based on their initial evaluations. This launch will extend this offering to all our customers, who can benefit from this development to make their LEDs more efficient and reliable."
Stanyl LED 1551 is a material which offers high initial brightness combined with best in class retention of reflectivity under high heat and high humidity conditions required for backlighting applications for use in mobile, hand held devices and notebook PC applications. Further, due to Stanyl's superior thermal characteristics, it is perfectly suited to take the three cycles of reflow soldering at a peak temperature of 260°C, and adhesion to either silicon or epoxy resins used for encapsulating.
Sanjay further states: "The material also features faster cycling for increased productivity than alternative PPA resins. This, along with it's inherently high flow ensures filling of low profile side view LED multicavity tools up to 220 cavities with lowest possible cycle times. Adhesion is excellent to silicon/epoxy adhesion. The material also shows best in class reflectivity retention when exposed to UV wavelength as low as 250 nm. The present peak wavelength of Blue LED Chip is around 460nm but in the future the trend is towards UV Chip having peak wavelength close to 350nm."
Contact
Subhashis Mukherjee Project Support Manager DSM Engineering Plastics Asia Pacific +91 9823048365
E-mail:subhashis.mukherjee@dsm.com
Web Site:www.stanyl.com