Permlight introduces Brillia(tm) Division dedicated to providing SSL engines
Sep 8th, 2008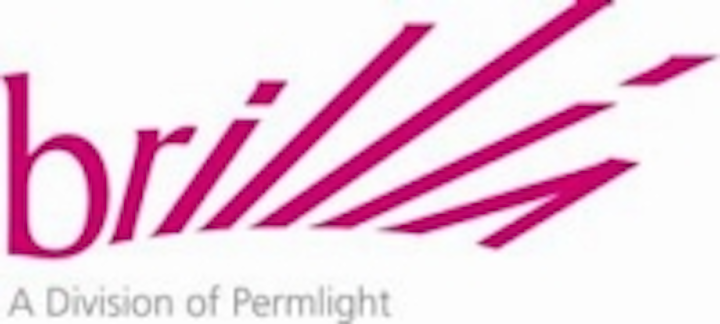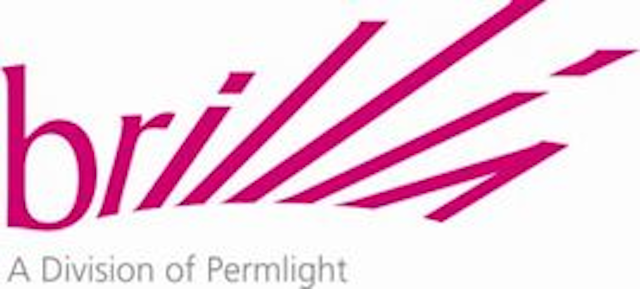 Date Announced: 08 Sep 2008
TUSTIN, Calif. (Sept. 8, 2008) — Permlight Products, Inc., a leading provider of brilliant LED lighting solutions, today announced Brillia(tm), the company's light engine division dedicated to collaborating with original equipment manufacturers to bring LED-based luminaires to market, including 100 individual LED-based fixtures through seven leading brands currently in production.
"By creating and announcing Brillia, we are formalizing what we have been doing for the past four years, which is partnering with OEMs to expand the possibilities of solid-state lighting," said Michael Keddington, co-CEO of Permlight Products, Inc. "Brillia was born from Permlight's numerous successes collaborating with our customers to integrate bright, efficient, long-lasting light engines into fixtures and lighting systems designed for both residential and commercial use."
As a division of Permlight Products, Brillia is steeped in the company's technological and industry acclaim, including garnering the "Top Ten Green Building Products" award for Enbryten's LED luminaires line by GreenSpec and Environmental Building News. Permlight boasts a portfolio of 13 patents, and notably, in 2001, the company revolutionized the industry when it developed and patented a technology allowing the LED chip to be bracketed to a metal frame that reduces the amount of heat generated by each chip. This thermally managed technology provided the design flexibility required to advance LED lighting beyond the traditional glow of cell phones and alarm clock faces.
Brillia builds upon Permlight's rich history by applying its technological leadership and inventiveness to enable manufacturers to rethink the possibilities of lighting design, including how energy is conserved. By partnering with customers to meet their individual requirements, Brillia's engineers are providing the world's leading light manufacturers with the resources to bring to market cost-effective and environmentally friendly LED technology that is also aesthetically pleasing.
The LED Lighting Advantage
According to the U.S. Department of Energy (DOE), LEDs have the potential to reduce electricity consumption for all lighting uses in the United States by 33 percent. The DOE further estimates that the cumulative energy savings with commercially viable LED applications, over the next 20 years, could add up 3,019 terawatt-hours – an amount greater than the energy currently consumed to illuminate all the homes in the United States today.
LED-based lighting is increasingly in demand by lighting manufacturers, architects, residential and commercial builders, and those seeking an alternative to traditional incandescent and fluorescent lights to meet state energy compliance guidelines. Collaborating with lighting manufacturers, Brillia engineers develop luminaires that exceed the lumens per watt requirement of California's Title 24 energy code and ENERGY STAR version 4.0 guidelines. Title 24 standards dictate that all new homes, additions, alterations to existing homes and most commercial buildings are required to meet the minimum energy efficiency standards.
About Brillia™
For more than a decade, Permlight has been a leader in applying LED technology to create the brightest and most economical LED lighting solutions. Now, in announcing its Brillia™ division, the company has formalized what it has been doing for the past four years – collaborating with luminaire manufacturers to bring brilliant lighting solutions to market. In fact, Brillia current has more than 100 individual LED-based light fixtures in production.
Based in Tustin, Calif., Brillia's mission is echoed by the company's proven track record of providing LED lighting systems that combine high brightness levels, low energy consumption, long lifetimes and low maintenance with competitive pricing. Additional information is online at www.BrilliaLED.com.
About Permlight Products, Inc.
Tustin, Calif.-based Permlight Products, Inc. is a leading designer and manufacturer of high-powered, LED light engines for use in signs and luminaires. Nearly 13 years post-inception, Permlight continues to lead the way in LED technology, using patented thermal management techniques to create light engines that are brighter, more efficient and longer lasting. The company has developed an extensive portfolio of 13 patents to help guide the industry and the advancement of solid-state lighting.
Permlight's team of inventive engineers draw upon a wealth of experience and broad patent portfolio to collaborate with the world's leading luminaire brands and sign manufacturers to create brilliant lighting solutions.
Permlight Products' innovative LED designs are offered through two divisions: Brillia is dedicated to expanding the boundaries of general illumination by partnering with the world's leading brands and manufacturers of lighting fixtures. Permlight for Signs develops high-powered LED systems for illuminated signs. Each benefits from shared R&D, manufacturing and purchasing capabilities. For more information about Permlight Products, Inc., visit www.Permlight.com or call 714-508-0729.
###
Contact
Media contact: Christine Welch 714-573-0845 christine@riechesbaird.com
E-mail:christine@riechesbaird.com
Web Site:www.brilliaLED.com