Barco launches new pixelation luminaire at PLASA 08
Sep 11th, 2008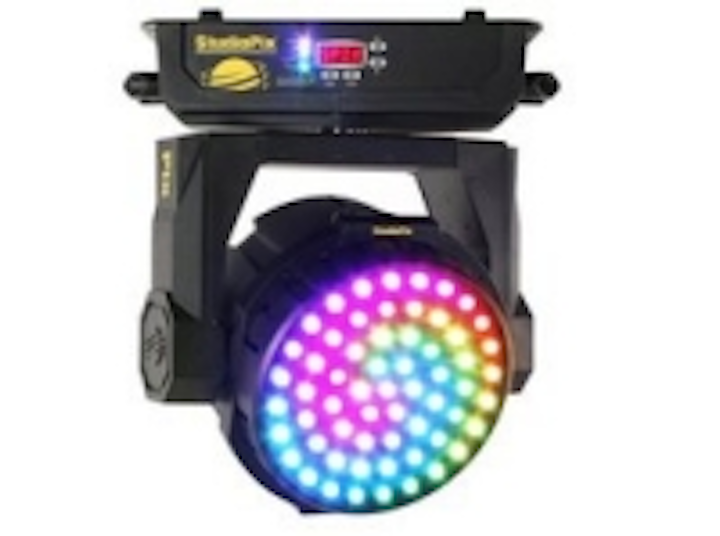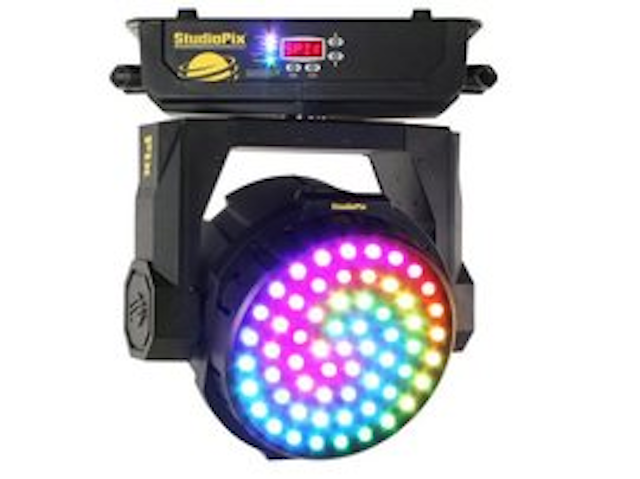 Date Announced: 11 Sep 2008
Barco, a leading manufacturer of video and lighting solutions, is proud to announce the launch of StudioPix at Plasa 08 in London, September 7-10. In one integrated booth, visitors to the Barco stand will experience the combined portfolio of Barco and recently acquired High End Systems, demonstrating Barco's unique range of video and lighting solutions.
Headlining this year's show is the introduction of StudioPix, a hybrid wide-angle moving LED wash light with programmable graphic imaging, the second product in High End Systems' new line of Pixelation Luminaires. Based on SHOWPIX technology, StudioPix offers unlimited possibilities by projecting not just color but also displaying images and effects that transform the fixture head into a display device.
This year's PLASA will also provide visitors the perfect opportunity to experience Barco's solutions for today's video and lighting convergence. An excellent example is the evolution in digital lighting, where Barco offers two leading products. The DML-1200 is a digital moving luminaire that functions as both a super bright moving light and a high quality video projector. The dual-mode DML-1200 features a large zoom range (11-40 beam angle), instant switching between video and lighting modes, CMY changer and an optional on-board media player. The DL.3 Digital Light fixture, with its integrated Axon media server, provides users with a wealth of digital content. The system features 110/220V power mode, a Collage Generator software feature to create seamless images from multiple DL.3 units, a highly sensitive HAD sensor camera and an infrared illumination system.
Launched at InfoComm 08, visitors can also see SHOWGUN and SHOWPIX in action. SHOWGUN is High End Systems' latest revolutionary automated luminaire, a fixture characterized by sheer, unbridled power. Most unique is the unit's unmatched lighting design possibilities, offering creativity in three dimensions: first, in the air, with high-energy focused or soft edge beams; second, with images projected on the stage surface, and third, at the SHOWGUN fixture itself with an innovative LED Tracking System. SHOWPIX was the first product released in High End Systems' new Pixelation Luminaire line up.
In addition, visitors to the Barco booth can experience a wide variety of LED, projection and image processing solutions. For creative LED, Barco's MiSTRIP and MiTRIX modules will be shown, plus the latest addition to Barco's black LED family, the NX-6. For projection solutions, the compact CLM HD8 projector will be demonstrated, offering 8000 lumens with full HD resolution. For image processing, the award-winning Encore Presentation System will be shown, enabling users to blend up to 32 screens with multi-format precision.
To complete Barco's "Total Solution" presentation at PLASA is High End Systems' world-renowned lighting console, the Wholehog 3 — a system that provides cutting-edge lighting and show control in a sleek, compact and intuitive design. Using a familiar interface and command line functionality, the Wholehog 3 offers programmers the ultimate in lighting and show control. Also at the show is the Road Hog Full Boar system, which expands the lighting designer's creative palette with an unprecedented amount of power and options, enabling users to create, manage, edit, and playback their shows with ease.
Contact
Andrew Healey, Marketing Manager Barco Media & Entertainment Phone:+32 56 36 8146
E-mail:andrew.healey@barco.com
Web Site:www.barco.com