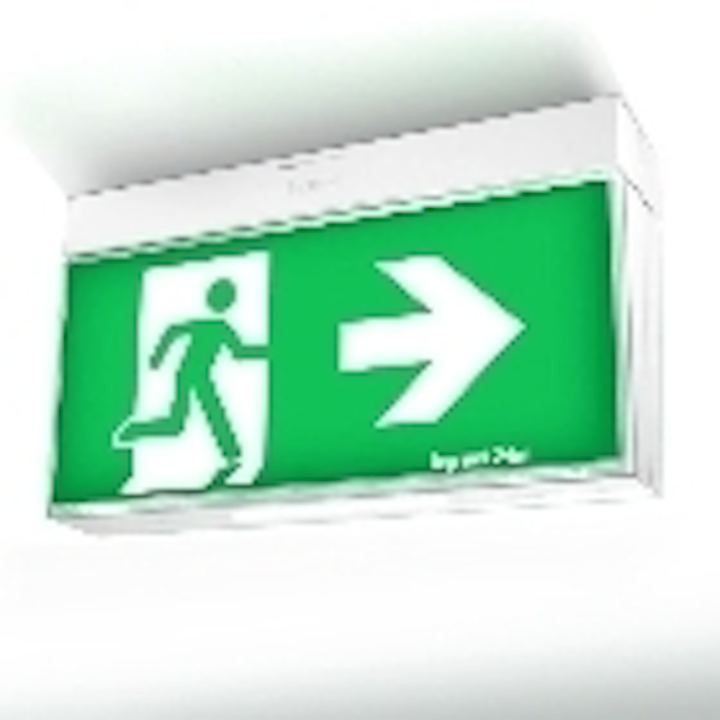 Date Announced: 14 Nov 2008
The Legrand Slide Connect™ G2 emergency exit sign has won the Award for Excellence in Sustainable Design at the 2008 Australian International Design Awards.
Designed and manufactured in Australia, Slide Connect™ G2 is a world-first emergency lighting and exit sign using a single high brightness LED (HB-LED) with custom design optics.
The result is a greener solution for commercial and industrial emergency lighting that uses up to 70 per cent less energy than a conventional fluorescent system.
Judges were impressed with the overall quality and 'smartness' of the design, in particular the ease at which the energy-saving system can be retrofitted to existing Legrand exit signs.
Eduardo Yudowski, HPM Legrand National Category Manager, said the win was a fantastic achievement. "This is the result of teamwork with research and development, marketing and sales all supporting this innovation. As an industry leading developer and manufacturer,
Legrand is continually working to apply cutting edge technology to usable applications."
When considering submissions in the Excellence in Sustainable Design category, judges were looking for a design that carefully considered how to reduce the product's environmental footprint, in particular water, material and energy efficiency throughout all stages of a product's life cycle, from design to manufacture to its final application. The Sustainable Design category was introduced to the Australian International Design Awards in 2007.
Contact
Roberta Marcroft Write Away Communication + Events Tel: +61 2 9978 1400
E-mail:roberta@writeaway.com.au
Web Site:www.legrand.com.au