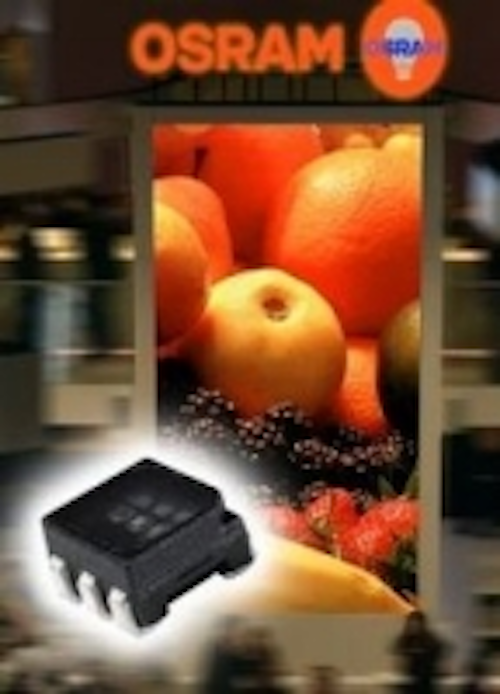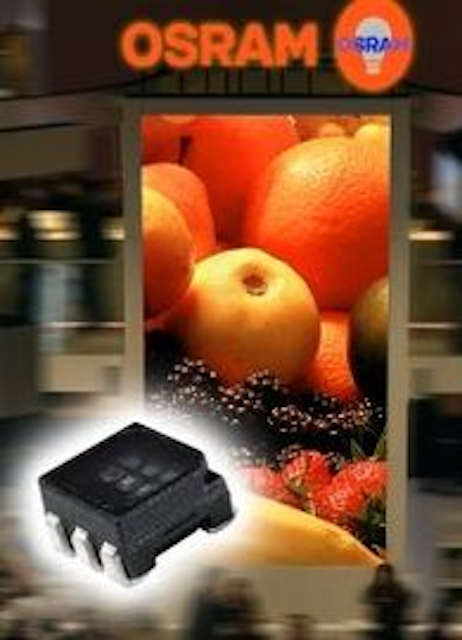 Date Announced: 13 Nov 2008
The new generation of Ceramos and Oslux LED flash products from OSRAM Opto Semiconductors are twice as bright as their predecessors. They now meet even the high brightness requirements imposed by the higher resolutions that can be achieved by modern digital cameras. The brightest LED without a lens for flash photography is the Ceramos. With its clear encapsulation it produces very bright light; it is also available with a diffused encapsulation for a neutral white appearance. Oslux with its special lens is ideal for use without external optics in cell phones or digital cameras.
Ceramos produces an impressive 90 lm from an operating current of 500 mA and is therefore one of the brightest LEDs without a lens for flash photography currently available on the market. Both Ceramos versions are fully encapsulated. The version with the diffused encapsulation appears radiant white even when not in use and can also be used as a design element. The LED with the transparent encapsulation appears slightly yellow. When used in cell phones, both versions help create excellent photos even in darkness or difficult lighting conditions. The white light is produced by blue ThinGaN chips measuring just 1 mm² and a yellow converter by means of chip level conversion.
The new Oslux LED benefits from an optimized chip and lens design that results in greater brightness. It produces a remarkable 100 lx from an operating current of 500 mA; higher brightness values can be achieved with higher operating currents. Oslux is therefore ideal for cell phones and high-quality digital cameras. "A sizeable proportion of modern cell phones equipped with LED flash units use our high-flux LEDs", said Dr. Volker Härle, Senior Director LED Marketing at OSRAM Opto Semiconductors. He is confident that this proportion will increase still further with the new LED flash products. Its uptake will be greatly assisted by the fact that the new brighter products have the same connections so they can be easily used as direct replacements for the previous generation of LED flash units.
Contact
Ph: 01744 812221
E-mail:csc@osram.com
Web Site:www.osram.os.com