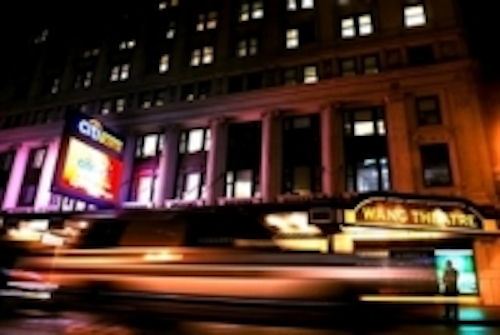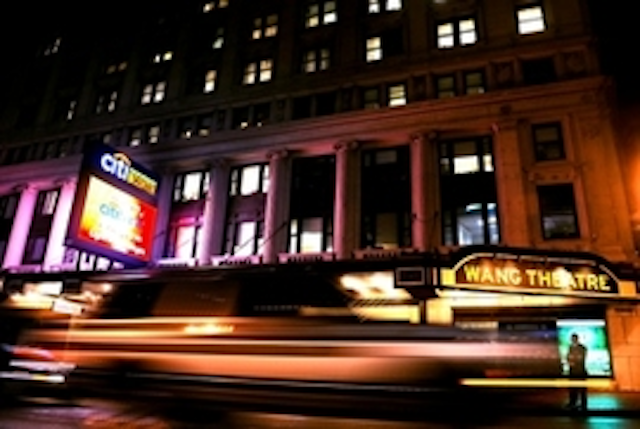 Date Announced: 19 Nov 2008
The Citi Performing Arts Center (Citi Center) in Boston, MA, has seen its name up in lights, literally, with the unveiling of two newly installed LED marquees at The Wang and Shubert Theatres on Nov. 14. A select number of invited guests, sponsors and friends were on hand to celebrate the digital enhancements following a short presentation by Citi Center luminaries.
The LED portion of the marquee on the Wang theatre is 9-foot 5-in high x 15-foot wide. The Shubert is 5-foot 8-in high x 7-foot 7-in wide. The LED displays were supplied by Daktronics. The signs were assembled and installed by Janedy Sign Company
"We are thrilled to unveil the marquees," said Josiah A. Spaulding Jr., president and CEO of Citi Performing Arts Center. "They will not only light up the theatre district, but also increase our marketing flexibility to showcase upcoming shows."
"The marquees are a great way to showcase the Citi Performing Arts Center's tremendous programs and events that enrich the lives of people of all ages," said John Stewart, managing director of National Distribution, Citibank North America. "Citi's sponsorship of such a vibrant cornerstone of the arts community is a great way to demonstrate our commitment to Boston."
The marquees are the latest addition to Citi Center's growing fleet of digital assets, including five LCD plasma screens in and around the Box Office.
About Citi Performing Arts Center
Citi Performing Arts CenterSM, which includes both the Wang Theatre and Shubert Theatre, is one of the nation's foremost not-for-profit performing arts institutions. As New England's largest cultural venue, it honors all aspects of the performing arts offering theatre, opera, classical and popular music, international ballet, contemporary dance, one-night engagements, and Broadway musicals. As a 501(c) (3) nonprofit organization located in Boston's historical Theater District, Citi Performing Arts Center offers a diverse mix of educational workshops, lectures, and community activities through its education department; collaborates with artists and local performing arts organizations, and acts as a champion for the arts in the Greater Boston community by aggressively helping to make the arts an integral part of the community's collective, daily experience.
About Citi
Citi, the leading global financial services company, has some 200 million customer accounts and does business in more than 100 countries, providing consumers, corporations, governments and institutions with a broad range of financial products and services, including consumer banking and credit, corporate and investment banking, securities brokerage, and wealth management. Citi's major brand names include Citibank, CitiFinancial, Primerica, Smith Barney, Banamex, and Nikko.
Contact
Amy Hornyak Ph: 617-532-1251
E-mail:ahornyak@CitiCenter.org
Web Site:www.citicenter.org