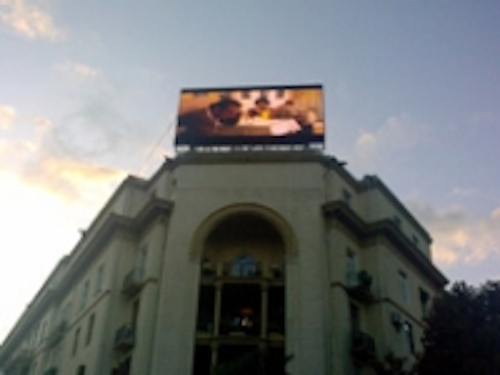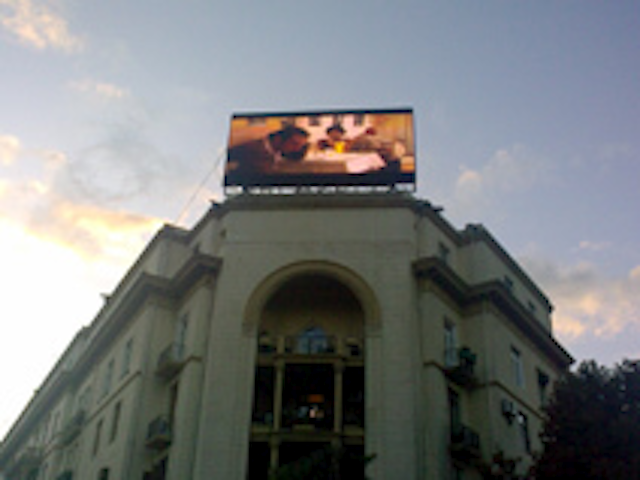 Date Announced: 07 Nov 2008
October 2008, Tbilisi, Georgia
A prime central location in Tbilisi, Georgia, has just seen the completion of the largest digital LED screen in the country. The live digital p25 AXT advertising screen with dimensions for a total advertising display area of 50m sq, will substantially enhance Georgia's advertising display network.
The successful project was a combined partnership of Georgia's largest advertising company A&B Services, LED project consultants & manufacturers, Dragonsight & Shenzhen Sansun.
With over 100,000 commuters passing the screen each day, the project is set to break even within 6 months of operation.
Contact
Dragonsight
E-mail:europe@dragonsight.co.uk
Web Site:www.dragonsight.co.uk