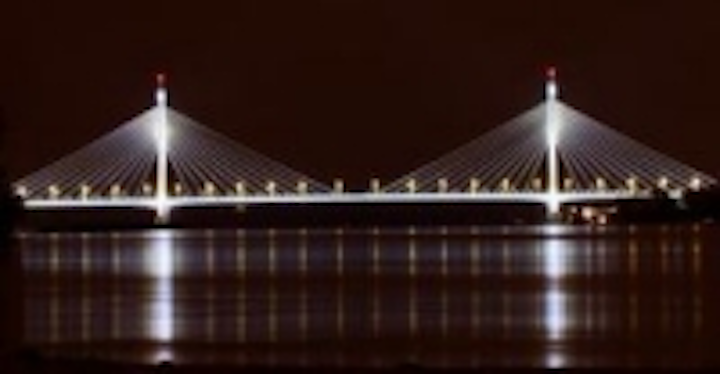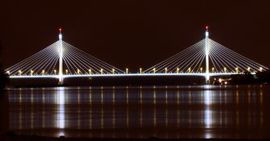 Date Announced: 17 Nov 2008
Barcelona, Spain -- Sagitario Lighting S.L.U. is proud to announce the fulfilment of its ambitious lighting project of the new "Danube Bridge" which is located in Budapest (Hungary).
The mission was to develop a tailor made lighting solution of 4200m White LED system which is IP protected against strong weather conditions. These LEDs should be built into a special made luminary with reflector mirrors for increasing the light output.
All luminaries have been interconnected with special IP68 easy-plug connectors. These luminaries are built on the two tops and on the banister of the bridge.
The goal was to manufacture a special high end PCB with pure white LED of one BIN colour what is able to cover at least 12 meter on one power supply with low consumption.
Sagitario Lighting S.L.U. was challenged to design and manufacture a high end lighting solutions which covers a warranty of 5 years in a very short production time against a competitive price.
About Sagitario Lighting:
Sagitario Lighting is manufacturer and designer of tailor-made lighting solutions for lighting designers, architects and contractors market. All lighting solutions are made in Barcelona (Spain) making use of the best materials and applying exhaustive production controls, meeting all international quality and safety controls.
Contact
Cees Steenkuyl, Export Manager Tel: +34 934 911 000 Fax: +34 934 907 938 Mobile: +34 680 439 391 Calle Marques de Sentmenat, 22-24 08014 Barcelona, Spain
E-mail:export@sagitariolighting.com
Web Site:www.sagitariolighting.com