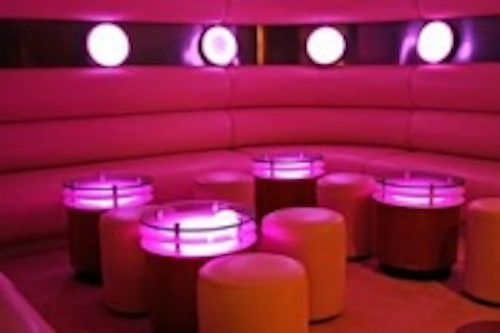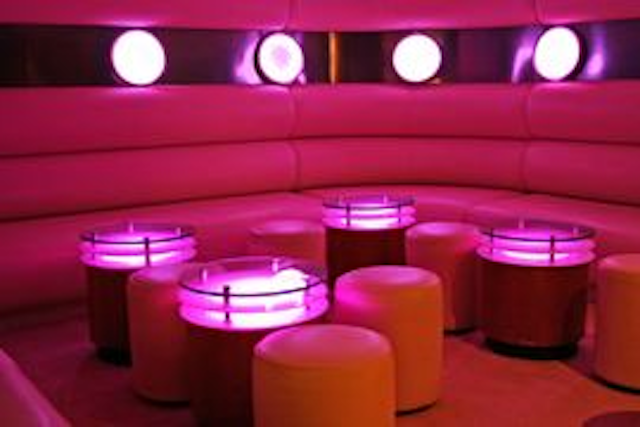 Date Announced: 25 Nov 2008
Ensconced in the heart of London's Leicester Square is Eastern-themed cocktail bar Orchid, which has positively bloomed since its recent interior redesign using Tryka LED lighting modules.
Pembroke Design carried out the interior refurbishment, while the technical brief was interpreted by EM-Communications' Ed Manwaring, who explained, "Tryka produces fantastic quality LED lighting units that are so robust and reliable you can 'install and forget', which is why I always specify them. Knowing that they're unlikely to encounter any problems frees me to focus on the next Tryka installation."
The original brief was to create a friendly and welcoming entrance lobby while softening some of the venue's more industrial features – the main smoke extractor for the Trocadero Centre, which is above the bar, forms a now-concealed element of Orchid's ceiling.
Mirror mosaics were used on the walls to brighten the entrance stairs, which follow the wall of the two flights down to the lobby area. A total of 46 Tryka Module 3 units compactly light the steps and the stair area in its entirety. Six are positioned to up- and down-light the walls at the immediate entrance to create a sense of space and allure from the outside. These Module 3s are fitted with the wash-lens option, while the remainder feature standard-spot lenses to ensure the safest possible walkway.
Manwaring appreciates the convenience offered by the variety of lens options on Tryka's Module 3, "The ability to mix and match the lens options on the Module 3 units is another of the great and well-thought-through features that Tryka includes in its products, which makes installation so simple and straightforward."
In order to provide a well-lit, safe transaction environment in the lobby and pay-desk area, seven of the larger Module 12 LED units were installed. The first commanding feature in the venue itself is the curved wall, which is lined with Module 12s that are mounted above a flowing golden curtain of considerable height, adding depth and diffused light.
Owing to its central location and its sleek and chic interior, Orchid has become a popular choice for corporate hire. The ability to brand the bar throughout in the hirer's corporate hue is a much-used benefit. Manwaring confirms, "The club saw the sense in moving to an LED option and the original budget difference has been covered quickly in extra bookings.
"The White Room originally had lights hard-wired into the floor to illuminate the white glass tables in the space, but they kept breaking and proved so difficult to maintain we swapped in six Tryka waterproofed Module 3s to create myriad shades and ambiances at the touch of a button, which has proved popular as a television interview area and the difference has astonished Orchid – they're so reliable. Each wall in the room looks very different, and, with a quick tweak of the lighting, which is programmed simply through ShowCAD Artist, a number of moods can be created very quickly – the LED has helped to make the White Room a versatile space as it has for the club as a whole."
Contact
Tryka l.e.d. Tel: : +44 (0)1763 260666
E-mail:ryan@tryka.com
Web Site:www.tryka.com