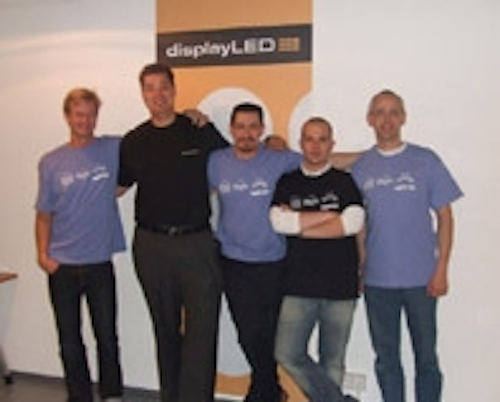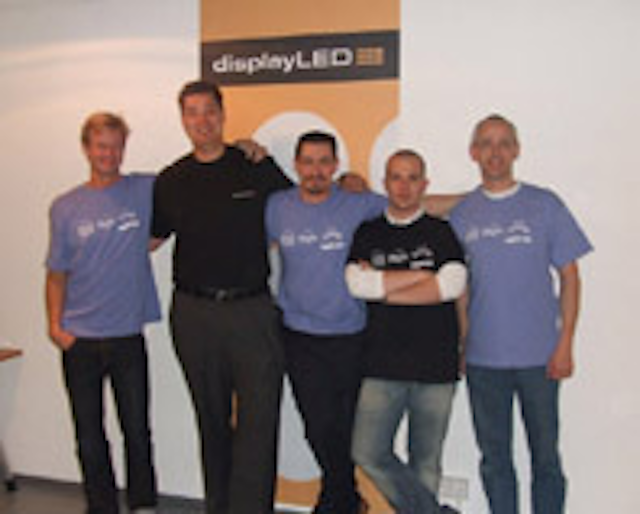 Date Announced: 24 Nov 2008
Independent LED specialist displayLED has announced the launch of its first dedicated mainland Europe operations, displayLED GmbH.
displayLED GmbH will be operated by ex-Lighthouse Technologies sales director Michiel Hettinga and his team including Jens Schelde, Maarten Hettinga, Stephan Krebernik and Jochen Knöll and will have a clear focus on the rental and staging, sports and digital out of home markets.
"displayLED's international business has grown steadily over the last five years and we have identified a need to provide our customers with local sales and technical support," says CEO, Graham Burgess. "The opportunity to add the experience of Michiel and his colleagues to the displayLED team was too good to miss. Furthermore, displayLED GmbH's base is ideally positioned to service Central and Western Europe, including Germany, Switzerland, Austria and France. This is the first in a number of such European operations that we plan to roll out over the coming months."
"We want to offer advice and support for a range of customer requirements that is becoming increasingly more diverse," says Hettinga. "With displayLED GmbH, we can capitalise on the experience of our team, the broad product portfolio from displayLED and of course the market position the company has built.
"We have invested in a new warehouse and office facilities in Stuttgart, so we are very centrally located. This enables us to enhance the service already offered with a local service and repair centre that can handle customisation, maintenance and refurbishment of all brands of LED equipment, as well as offering finance packages and assistance with importation of goods into the EU."
"We have some very prestigious projects already under our belt in the UK, including the Emirates Stadium, Scotland's national football stadium at Hampden Park, Twickenham Rugby Stadium and the new Westfield shopping centre in West London," concludes Burgess. "Having Michiel and his team on board will enable us to build substantially on this success in mainland Europe."
displayLED GmbH successfully hosted an Open House (19th to 21st November) welcoming old and new customers to their new offices in Stuttgart.
Contact
displayLED GmbH, Hegwiesen 55, 72585 Riederich, Germany T +49 (0) 7123 973812-0 F +49 (0) 7123 973812-99 E saleseurope@displayLED.com
E-mail:info@displayLED.com
Web Site:www.displayLED.com