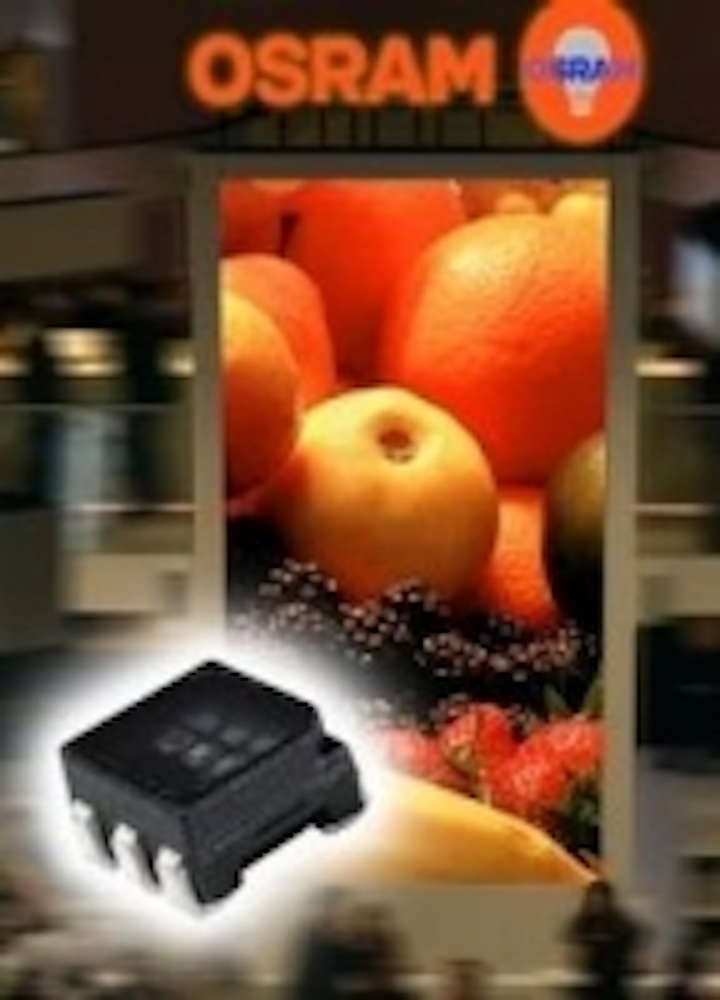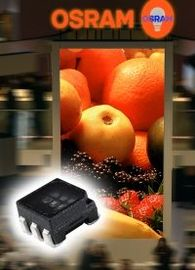 Date Announced: 13 Nov 2008
OSRAM Opto Semiconductors is launching two new MultiLEDs for different LED video displays. The new MultiLED in the jet black package has been developed specially for high-resolution displays. As the blackest LED currently on the market it provides excellent contrast and impressive depth of color.
The new MultiLED in the white package offers exceptional brightness. It is perfect for high-resolution perimeter advertising systems or in displays with high brightness requirements. Both versions offer such complete color fidelity across the entire viewing angle that there are no discernible color differences even in the horizontal direction.
With its MultiLED in the black package OSRAM is targeting the professional entertainment industry, including theater shows and trade fairs. The LED offers particularly impressive contrast in video displays with a typical luminance of 2000 cd/m² and a pixel spacing of 5 to 7 mm. The color black appears on the display as a really deep black, which gives pictures great depth and creates 3D effects.
"Achieving a consistent black level has been the greatest hurdle so far in presenting the color black properly. Pictures will now have much more intensive depth to them," said Dr. Volker Härle, LED Marketing Director at OSRAM Opto Semiconductors.
The white point for the MultiLED in the black package is at 750 mcd; the white point for the MultiLED in the white package is at 2000 mcd. The two versions are based on high-power chips in the latest Thinfilm and ThinGaN technology. They are supplied in very narrow tolerances in terms of brightness and color location to ensure homogeneous display results.
The display colors remain constant from all viewing angles. The extremely bright multichip LEDs also benefit from their 6-lead design. This ensures good heat removal and enables currents of 15 mA per color to be achieved even at an ambient temperature of 85°C.
Contact
Phone: 01744 812221
E-mail:csc@osram.com
Web Site:www.osram.com